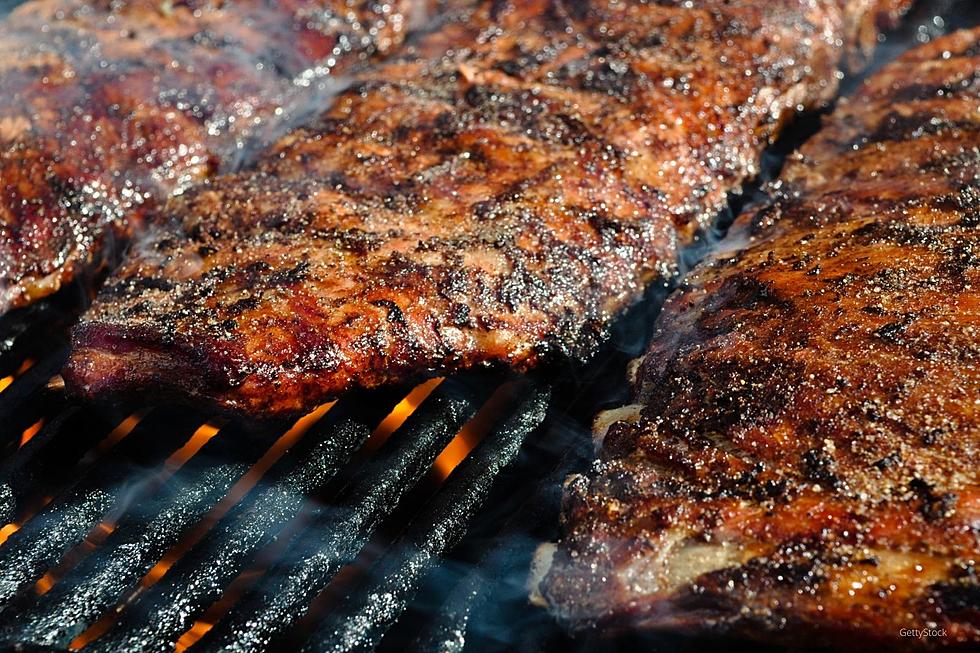 Love BBQ? Unique Drive-thru Event Happening Saturday in Rochester
GettyStock
Attention BBQ Lovers! Huge Drive-thru Event Happening Saturday in Rochester, Minnesota.
If your taste buds have been craving some delicious BBQ, you are in luck this weekend!  A drive-thru BBQ event is happening in Rochester, Minnesota on Saturday, July 24th and if you hurry up, you can get in on the amazing taste.
Before COVID hit, this BBQ was an annual block party in downtown Rochester, Minnesota.
Next Chapter Ministries, a non-profit in the Rochester, Minnesota area, has been hosting a huge BBQ cookout for a few years.  BBQ masters (including my husband!) threw on their aprons and bakers (including all of my kids!) whipped up marvelous pies with the goal to help raise funds for this ministry that works compassionately to eradicate crime in Rochester and Olmsted County.
When COVID hit our world, plans for the annual event changed from a block party to a drive-thru event.
I didn't realize that they were taking photos at the event last year but as you can see from the photo above, I was one of the many that drove-thru to pick up some food.  And then my family devoured all of it!
Take a night off from cooking and get your name on the list to pick up your BBQ and pie in Rochester, Minnesota on Saturday.
If your mouth is watering and you are ready to eat ribs, BBQ chicken, or some delicious sides to help others, here are the directions on how to get your name on the list:
Step 1: Go to the Next Chapter Ministries website here
Step 2: Click on the yellow, "Preorder Food" button
Step 3: Go through the menu and pick the foods you'd like to pre-order
Step 4: Set a reminder to pick up food on Saturday, July 24th from 4 - 8 pm at Christ Community Church, 4400 55th Street NW, Rochester, Minnesota.
Just in case you need a little more convincing, here are a few more fun photos and video from the event last year.
Do you know an event that is happening soon in Rochester, Minnesota?
Is there an event you are helping coordinate or that you are excited about that is happening soon in the Rochester, Minnesota area?  I'd love to hear about it!  Send me a note on my Facebook Page - Jessica On The Radio or on Instagram.
Love food, especially Mac & Cheese?  You gotta check out these cheesy hot spots in Rochester.
Mac & Cheese isn't on the menu for the drive-thru BBQ BUT there are quite a few spots in Rochester that offer up some of the best cheesy goodness.  Look through the list below to see the next spots you should visit in town if you are craving the cheese-covered carbs.
List of Restaurants in Rochester with the Best Macaroni and Cheese
You thought that people in Rochester were passionate about burgers and
coffee!
Well, move aside burgers because people are very picky and particular about their mac and cheese and there are a few favorite spots in Rochester for some cheese-covered noodles.
Listen to Jessica Williams weekdays from 6 am until 10 am on the Y-105FM Early Morning Show with James & Jessica.
11 Best Places to Get a Mouth-Watering Burger in Rochester
A delicious burger is ALWAYS a good idea! But it can be hard to figure out where to go with all of the burger places in our area. To help you decide where to get your next burger, check out the 11 best places to get a burger in Rochester
according to Yelp
(in no particular order).