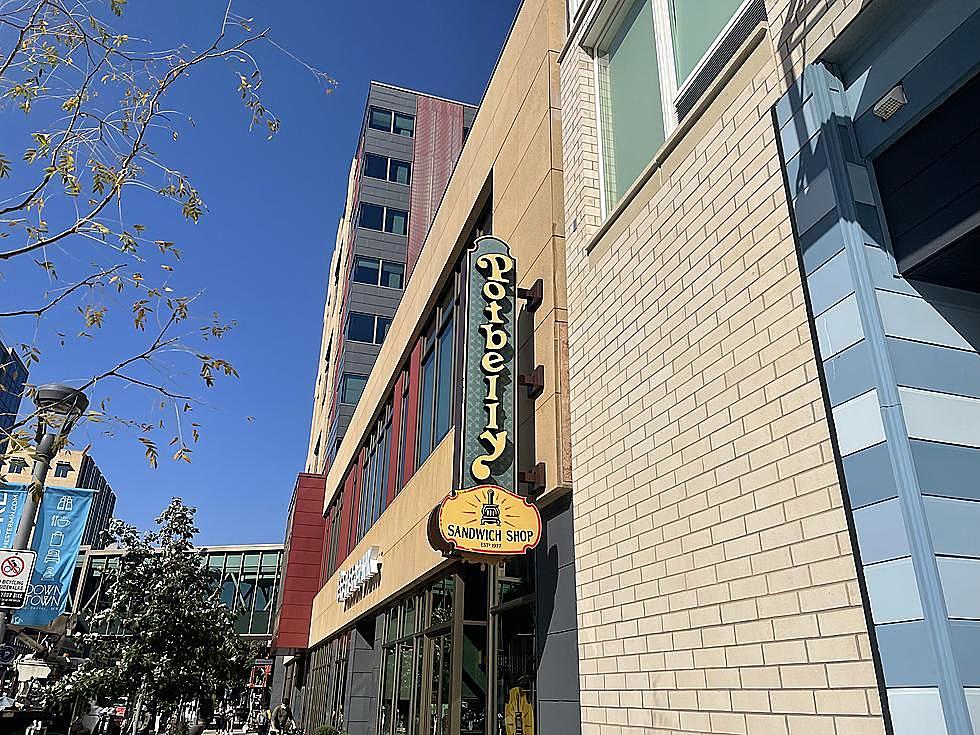 We Now Know What's Going In The Old Potbelly Shop in Rochester
Jessica Williams
I love it when something new is going to open in downtown Rochester, Minnesota.  That is the happy news and this is even sweeter because it is about a block from Townsquare Media, and it is ice cream.
New Italian Ice and Ice Cream Shop Opening Soon in Rochester, Minnesota
I had a chance to hang out at some of the Night Markets this past summer and if you missed it, you missed out on some amazing food!  You also missed out on getting a taste of the new shop opening soon in downtown Rochester, Minnesota because Fuzzy's Italian Ice and Ice Cream brought their amazing food to The Night Market on September 10th.
In just a few more weeks, you will get a chance to taste their delicious food once again because Fuzzy's Italian Ice and Ice Cream are going to be opening soon in the old Potbelly's location at 318 1st Ave. SW.  According to the Post Bulletin, Fuzzy's Italian Ice and Ice Cream plans to open in the middle to late February.
10+ Businesses That Closed in Rochester and Surrounding Areas in 2022
When one door closes, another one opens and that is the case for Fuzzy's Italian Ice and Ice Cream when Potbelly's closed in 2022.  I remember hearing that news and was shocked, and honestly disappointed because it was super convenient for me to grab lunch.
Potbelly's isn't the only place to say goodbye to Rochester in 2022.  Below is a list of several restaurants and businesses that closed for the final time last year.
List of Rochester Businesses That Closed in 2022
Saying goodbye is never easy, and in Minnesota, it takes us a few hours to actually get out the door when we are visiting friends. Sadly, a few businesses in Rochester, Minnesota had their own goodbye in 2022 - some in more of a Minnesota style with a note and a few weeks or days to have closure, while others just seemed to disappear in the night forever.