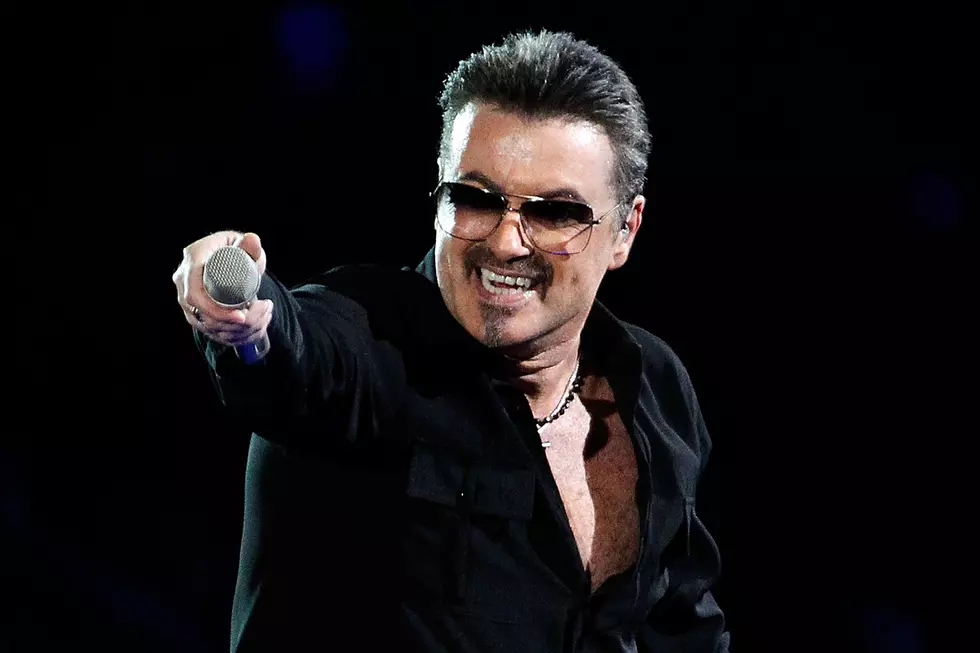 George Michael Wins Rock Hall Fan Vote
Paul Kane, Getty Images
George Michael won this year's Rock & Roll Hall of Fame fan vote, amassing over a million nods from members of the public.
It means the late singer gets one additional count towards induction as part of the class of 2023, which is polled from around 1,000 music industry people who have a vote of their own. The same applies to runners-up Cyndi Lauper, Warren Zevon, Iron Maiden and Soundgarden.
Although the fan vote doesn't guarantee induction, all but one of the five leaders have received the honor since the public poll began – the Dave Matthews Band were not inducted in 2020. Fans were able to vote once a day until the poll closed on Friday.
Michaels had been leading since March, taking over from Lauper, with Maiden and Soundgarden switching places around the same time. With those exceptions the leader board had remained more or less unchanged since February. Michael's total of 1,040,072 was more than Maiden and Soundgarden's combined tally of 876,722. See the top five results below.
With polling complete, the class of 2023 is expected to be announced shortly. It could still include some of the other artists who were shortlisted: Willie Nelson, Kate Bush, Joy Division / New Order, Sheryl Crow, the Spinners, Rage Against the Machine, the White Stripes, Missy Elliott and A Tribe Called Quest.
Rock Hall CEO Greg Harris recently celebrated the year's wide-ranging nominations, saying, "It's just a great group. It underscores the diversity of what we think of as rock 'n' roll -- and really it's not just one sound, it's many sounds – it's an attitude and a spirit."
Rock Hall Fan Vote 2023 Winners
1. George Michael – 1,040,072
2. Cyndi Lauper – 928,113
3. Warren Zevon – 634,130
4. Iron Maiden – 449,682
5. Soundgarden – 427,040
137 Artists Not in the Rock and Roll Hall of Fame
Many have shared their thoughts on possible induction.