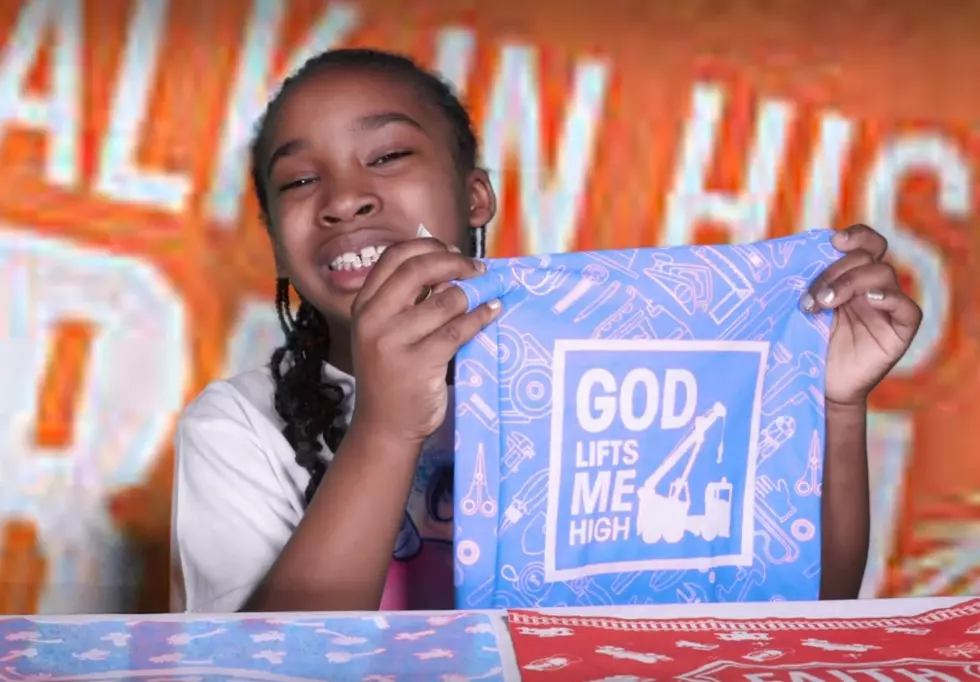 Hard Times in Minnesota Inspired 7-Year-Old to Help Hundreds
credit oliviadrucares.com
Enter your number to get our free mobile app
An amazing 7-year-old has given away over 800 home-made masks to people that are homeless or working in essential jobs. What's her story? Well, it includes her dad who dealt with homelessness when he was a teenager in Minnesota!
Her parents, Andrew and Linda Tyler, say Olivia started about a year ago wanting to give money or help whenever she saw homeless people. She also began dreaming of establishing some type of hotel where homeless people could come and go as they please, a place with a welcoming sign and a playground for kids. (Keep reading here.)
The pandemic hit, the Illinois stay-at-home orders came about, and with time on their hands, and mom laid off from work as a fundraiser, the opportunity was there and Olivia grabbed it! They started OliviaDruCares, a non-profit, and found a Coronavirus mask supplier. Selling masks on her website for $5 and giving away masks became their short term goal.
OliviaDruCares has given roughly 820 free masks to organizations including DuPagePads, the Salvation Army, Pacific Garden Mission and a Native American group in Omaha, Nebraska, where Linda Tyler grew up and has relatives. Olivia and her family keep fresh masks with them wherever they go and hand them out to essential workers or others they see without a face covering. (Source)
Long term, the goal is to raise enough money to create that hotel for homeless people. With such supportive parents I think she's going to make it!
Listen to James Rabe and Jessica Williams Weekday from 6 - 10 AM on Y-105 FM
CHECK IT OUT: 10 Items Might Be in Short Supply This Winter