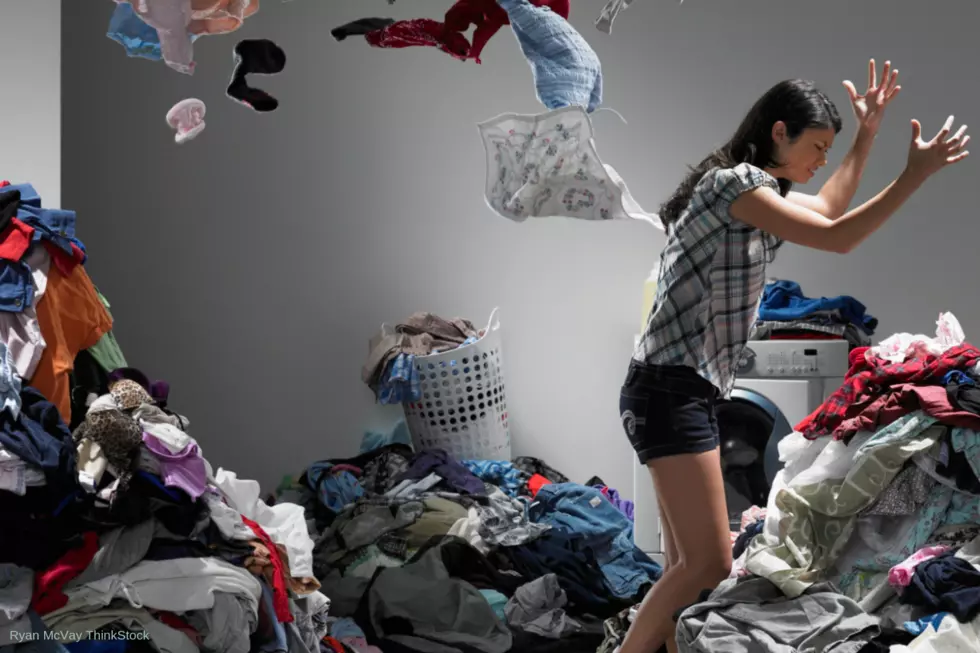 Have You Tried InstaParenting With Your Kids Yet?
Ryan McVay ThinkStock
I'm a mom with three kids that are old enough to pick up their crap.  Every day it is the same old routine though...they come home from school and drop everything that they have hauled and collected immediately in front of the door.  It is a mystery in every family why this happens but I found a way to get my kids to listen...thanks to social media.  ;)
I've been asking around to other moms (my Mom Posse) to see what just irks them about their house, kids, schedules, life...you know, all of the mom things that we somehow keep straight.  The common issue that seemed to arise in all of the conversations was all of the junk and stuff that our kids (or husbands) leave around the house.  Those things include:
Backpacks (and why are these so heavy?)
Shoes (we all had a pile at the door that just keep accumulating)
Legos (random pieces are just everywhere...and then we step on them)
Instruments - the practicing of those instruments will be another discussion ;)
Papers, books, and all the school stuff (so many trees have been killed!)
This is going on in my house too.  I'm trying to make my house look like a Joanna Gaines masterpiece but I am pretty convinced that children are never in her home...or there are supermom powers somewhere there that I need to have her send me.  I have searched the Magnolia website and her section at Target already and it is not for sale there.
I had one of those days where I was sick and tired of seeing the same backpack of one of my children in the "wrong" location.  I gave my mom warning in the nice tone.  I did the reminder in the semi-nice tone/mom voice.  After the backpack was still in the same location after several days, I decided to try a new tactic.  InstaParenting is what James calls it.  I like to coin it as #legitparenting.
Check out the video where James Rabe and I were chatting about parenting and this specific situation at my house...and what I did that actually worked.