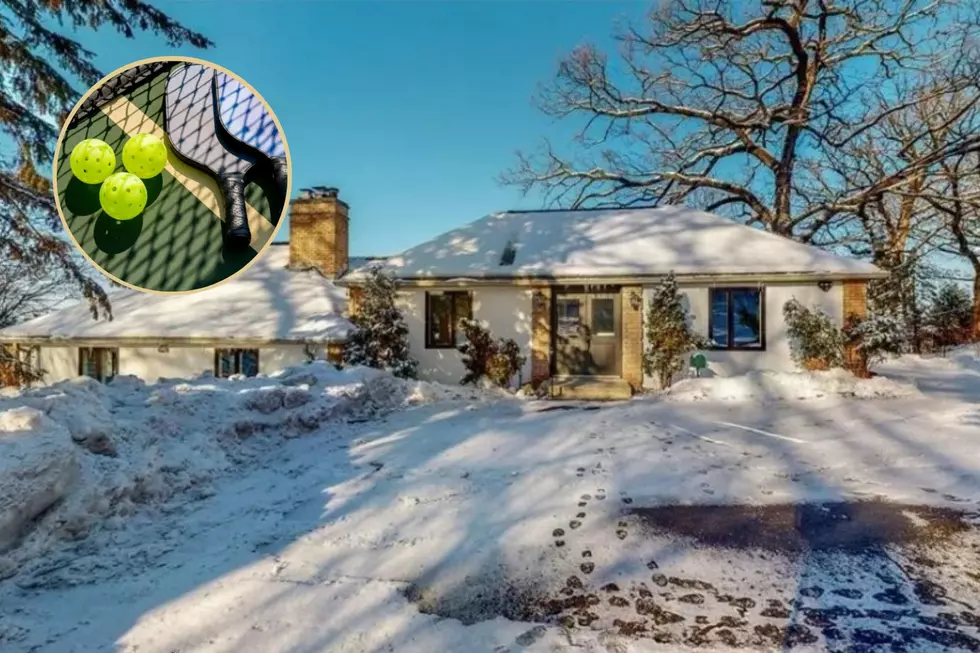 Hidden Gem For About $1 Million In Rochester Features Pickleball Court
Realtor.com/Canva
Hidden Gem at 825 3rd Street SW in Rochester, Minnesota for Almost $1 Million Features Pickleball Court
A hidden gem in Rochester is about ready to hit the real estate market for just under $1 million.  This is one of those houses that is a bit deceiving because the front looks like it is a smaller house but it actually has over 3,400 feet!
Hidden Gem in Rochester With Tennis Court Selling for Almost $1 Million
Way back in 1955, a gorgeous home was built in Rochester, Minnesota at 825 3rd Street SW. Today, that property has been completely renovated and features 5 bedrooms, 3.5 bathrooms, over 3,400 square feet as well as many modern amenities. According to Realtor.com, it will be on the market for $999,900.
And if you've caught the pickleball bug like everyone else in Minnesota, you are in luck because this house comes with its own pickleball/tennis court.
What feature do you love most about this house?
I really love the white tile in the bathrooms.  I know there are quite a few different types throughout the 3.5 bathrooms but they are all just crisp and clean looking.  Feels a little spa-like.
What do you love about this house?  Anything that you would want to see copied in your current home?  I'd love to hear about it!  Send me a note over on my Facebook page - Jessica On The Radio, or just go ahead and chime in on the post below.  We were having a chat a few days ago about our first homes and what we loved most about it.
Perfect Minnesota Home Features Brewery, Ice Rink, Pool, And Was Owned By Minnesota Twins Player
I just told my husband, "Hey, I found the perfect house for us in Minnesota. It's all farmhouse style, which I love. It's got a brewery with 6 taps, which you would love. There is a pool, an indoor ice rink, AND it was owned by a former Minnesota Twins All-Star!"
Unfortunately, the house was on the market in 2020 and sold for a few million, so yeah, out of my budget, but it really is amazing.  Take a walk-through the home and see if you can spot the reference to "The Office".
DREAM HOUSE: Perfect Minnesota Home Features Brewery and Ice Rink
I heard that Glen Perkins, former Minnesota Twins pitcher, sold his phenomenal home located in Lakeville, Mn a few years ago. The house is located at 24729 Dodd Boulevard in Lakeville and has 5 bedrooms, 5 bathrooms, and 5,823 square feet. At the time of the listing, you could get all of that for just $1,999,999. It truly is the perfect house for anyone in Minnesota and honestly, the price is a steal.
Take a look at the photos below and see this gorgeous home for yourself!
Why Someone Should Move to Minnesota (Wrong Answers Only)
I know a lot of people love the state of Minnesota, but the other day I had a little fun with our state. I asked on Facebook "Why should someone move to Minnesota? WRONG ANSWERS ONLY" and a whole bunch of answers started rolling in...and they are awesome.