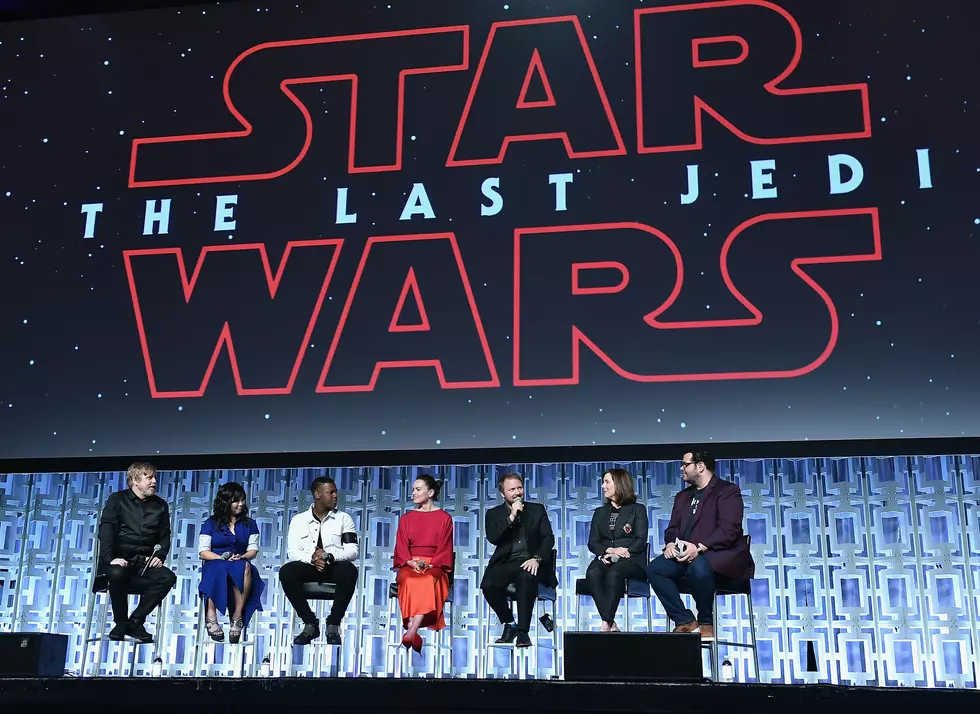 How to Get Star Wars Last Jedi Tickets for Rochester Before It's Sold Out
Getty Images
Come December, it will be 2 years since the Star Wars franchise returned with Star Wars: Episode VII – The Force Awakens.  It went on to make over $2 billion dollars.  The following year, Rogue One: A Star Wars Story hit and also became the year's biggest blockbuster.
Late on December 14th, 2017 Star Wars: Episode VIII – The Last Jedi will invade theatres. It stars Daisy Ridley (Rey), Mark Hamill (Luke!), John Boyega (Finn), Adam Drive (Kylo Ren) and a cast of stars and up and comers, including Carrie Fisher (General Leia) in one of her final films.  This film is destined to be another mega-hit.
We've got photos and the trailer below, but I bet you care most about HOW you can get tickets, WHERE and WHEN you can see it, and WHAT to do now...don't you?
Well, on December 14th we see the Hollywood 12 is playing the movie at 7 pm and 9pm.  However, we can't find a way to purchase tickets.  However, here is a link for more information.
We also believe it will play at the Chateau, but according to their website (as of 9:50 am on 10/10/17) there are no showtimes.  However, here is a link for more information.
Finally - we've found it!  As of right now, there are limited tickets available for the showings at the Marcus Wehrenberg Rochester Galaxy 14 showings at 7 pm, 720 pm, 740 pm, 1020 pm, 1040 pm, 140 am, and 2 am.  They have standard, Imax, and 3D viewings available.  You can even get a free movie poster, while supplies last.  Click here to purchase and get all the info.