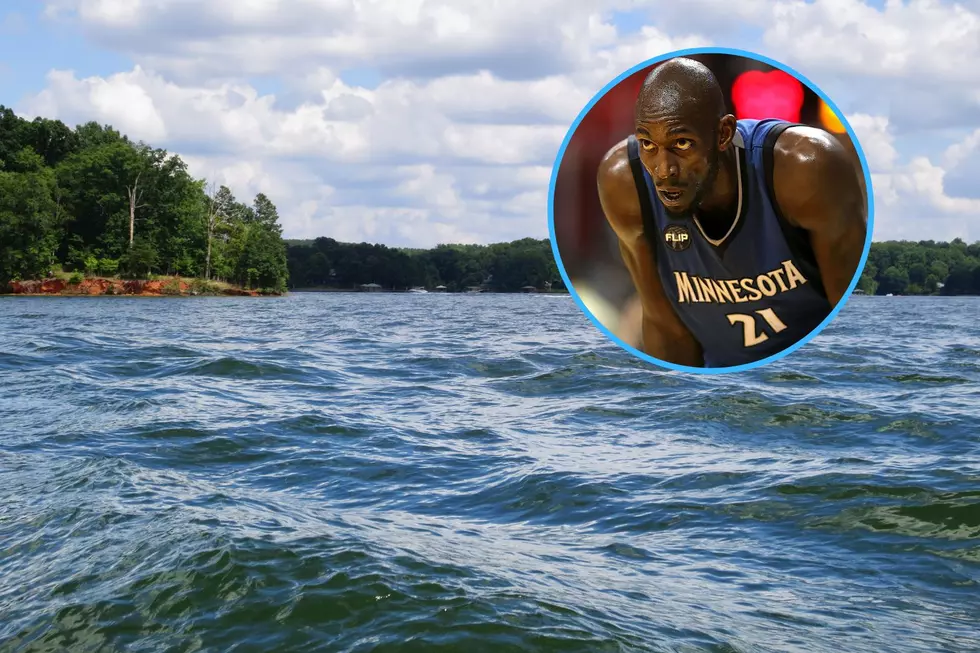 Kevin Garnett's Lake Home Sale Was the Most Expensive in Minnesota
Mike Ehrmann/Getty Images (Canva)
Kevin Garnett may not play for the Timberwolves anymore, but he's still setting records here in Minnesota.
Kevin Garnett was the star NBA player the Timberwolves first drafted back in 1995 and who played in Minnesota until 2007 when he was traded to the Boston Celtics (where he won an NBA Championship in 2008.)
He ended up wrapping up his career back here in Minnesota during the 2015-2016 season before retiring. But even though it's been over six years since Garnett laced up the sneakers and took to the court at Target Center for the Wolves, he's still making news and setting records here in the Land of 10,000 Lakes.
That's because Garnett recently sold his home on Lake Minnetonka in Orono for the tidy sum of $9 million, which made it the most expensive residential real estate transaction in Minnesota in 2022, via the Regional Multiple Listing Service according to this Local Today Minnesota News story.
Normally, when sports stars sell their homes, we're able to get a glimpse of what their mansions look like, seeing as pictures are usually included on the real estate site. But, this time, though, we're out of luck because the story noted that Compass Realty listing agent Mimi Bendickson and fellow listing agent Brian Benson 'found a buyer before it went on the open market,' the story said.
But, according to the story, we do know the property is 7-plus acres, is located on a private peninsula on Lake Minnetonka and includes a 12,000-square-foot home, built in 1999, and includes four bedrooms, five bathrooms, and a six-car garage. It sits on 400 meters of shoreline on both Maxwell Bay and Stubbs Bay and includes a guest house, as well.
I don't know for sure that the following picture is, in fact, the property in question, but according to Google Maps, it appears to be the only one with frontage on both of those bays. And, it looks pretty impressive!
The story said Bendickson'wouldn't comment on the buyer or seller, but did say the property was 'one of a kind.' (The photo above would appear to fit that description, right?) Garnett originally bought it for $6.45 million back in 2006.
Now, speaking of Minnesota sports figures and their homes, keep scrolling to see what former Vikings' general manager Rick Spielman's home in Eden Prairie looks like (he lived there until the team let him go in early 2022) as well as a glimpse at the slick downtown Minneapolis condo the Wild's Matt Dumba listed for sale this fall as well.
Listen to Curt St. John in the Morning
Weekdays from 6 to 10 a.m. on Quick Country 96.5
Check Out Former Minnesota Vikings GM Rick Spielman's Home
The Eden Prairie home where former Minnesota Vikings GM Rick Spielman lived is now for sale.
See Minnesota Wild Matt Dumba's Luxury Condo in Minneapolis
Minnesota Wild defenseman Matt Dumba just put his million-dollar condo in Minneapolis on the market. It's located in the Ivy Residences, on top of the Hotel Ivy and is pretty spectacular!