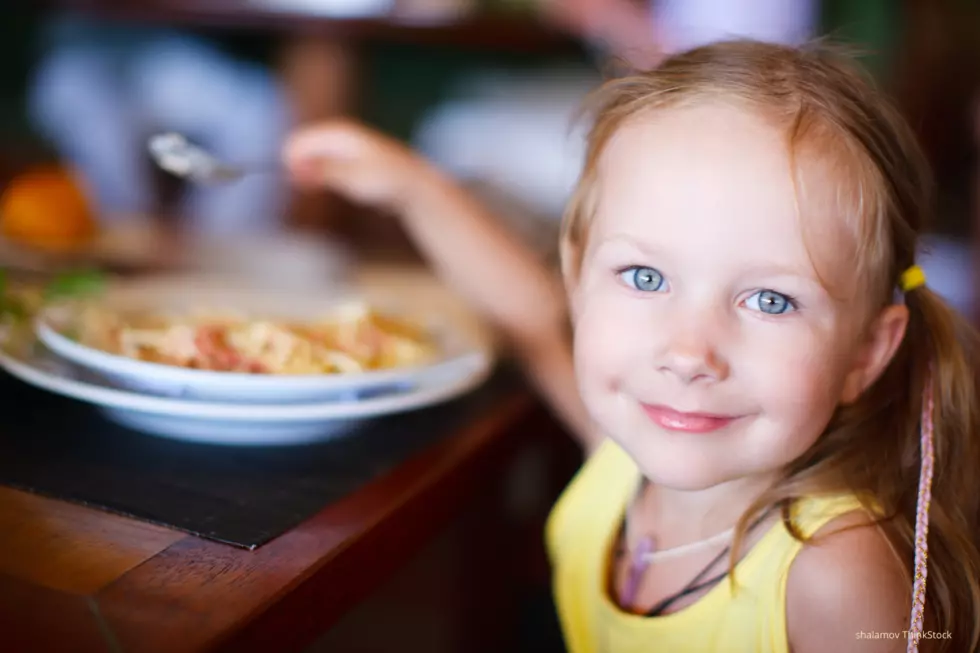 List of Rochester Places Providing Free Meals To Kids and Families
shalamov ThinkStock
Local businesses and organizations are stepping up to make sure that all kids and families in our community have food.
I watched on Sunday as our Governor, Tim Walz, shared the news that all Minnesota K-12 public schools would be closing on March 18th.  The schools will remain closed until March 27th to help our state combat coronavirus.  Several schools in our area closed immediately after the news.
I've been chatting with Channel One Regional Food Bank to learn more about how big the need is in our community.  Jessica Sund, Development and Communications Director stated, "With schools closing, there will be 8,087 students in Olmsted county alone who qualify for free and reduced lunch that could be missing up to two meals a day."
Below is a list of restaurants that have stepped up and are providing free meals for kids:
Victoria's Ristorante & Wine Bar - "Any child who needs a meal can come to the restaurant. Marinara Sauce with Pasta. Meat Sauce with Pasta. Buttered Noodles. And FRESH BREAD!! No questions asked. No purchase necessary. Please see the front desk upon arrival."  Learn more here.
Casablanca - "In light of our current crisis, we will be happy to help with children as much as humanly possible. We would like to help by offering free lunches to kiddos who are in need. We don't have much, but what we do have, we want to be able to give as much as possible."  Learn more here.
Newt's - "We understand that with Rochester Public Schools closing there are a lot of families in our community who will find themselves in troubling situations. We at Newts do not want food to be that concern. We are offering free mac and cheese with choice of fries or applesauce to kinds in need, no questions asked. We all need to come together during this uncertain time and help out our neighbors". Learn more here.
City Market - "City Market will also have a children's lunch! We will have a Peanut Butter and Jelly, fruit and juice to any child in need!  No questions asked."  You can call them at (507) 536-4748.
True Smoke BBQ - With the schools closing it may be tough for some kids to get lunch. True Smoke BBQ is teaming up with America's Best Cleaning & Restoration Services to help out families with feeding the youngsters. I will be open Monday thru Friday from 10 a.m. to 2 p.m. offering a free lunch to the children. No questions asked. We are currently putting together a menu so that you can check ahead of time to see if this is something they will eat. They can simply come in and say "No school for me today" and we will hand them a lunch. Free lunch available for children ages 5-17 please. If you need to pick up the lunches the night before please PM us with a count and we can have them ready to take home by 5 p.m. the day before.  Learn more here.
John Hardy's BBQ - "We understand it may be difficult times for many families right now, so we want to help out however we can.Bring your Kids by for FREE Kids Meals. Chose from Mac & Cheese and Applesauce, Corn Dog and Applesauce or Chicken Nuggets and Applesauce. Give us a call, we will have them ready and bring them out to you! Limited 3 per family per day - Pickup Only -No delivery - For a Limited Time."  - Learn more here.
Potbelly's - "**NW location only** Starting Wednesday, March 18 and continuing while MN schools are out, @potbellyroch NW will be providing free lunches - sandwich (turkey, ham or grilled cheese), applesauce, and milk - to students in need. No questions asked. This offer available at our NW location. Call to have it made ahead and ready for pickup, curbside available." Learn more here.
Other Businesses Offering Meals
Zac Saiki - Ameriprise Financial Advisor - "In light of recent events - we understand that many schools are closing...Leaving many students wondering where their next meal is coming from.  That's why we're stepping up to help fulfill the need for lunches here in Rochester.  Over the next few weeks while school is out - We're offering 50 FREE Bagged Lunches for any children in need - no questions asked. Stop by our office located at 2774-C Commerce Drive NW Rochester, MN 55901 Starting Wednesday, March 18th at 8:00am through 1:00 PM and every weekday of March."  Their page will be updated each day when the supply is gone.  Learn more here.
Rochester Public Schools - Rochester Public Schools will be offering free Drive Up and Walk Up Meals to children ages 0-18 starting Wednesday, March 18 during school closure related to COVID-19.  Meal Locations include: Riverside Central Elementary School, John Adams Middle School, and Rochester Mayo High School from 11:00 AM until 12:30 PM on weekdays, March 18 - March 26. Families will drive (or walk) up, and meals will be brought to the vehicle similar to a drive-through line.  Learn more here.