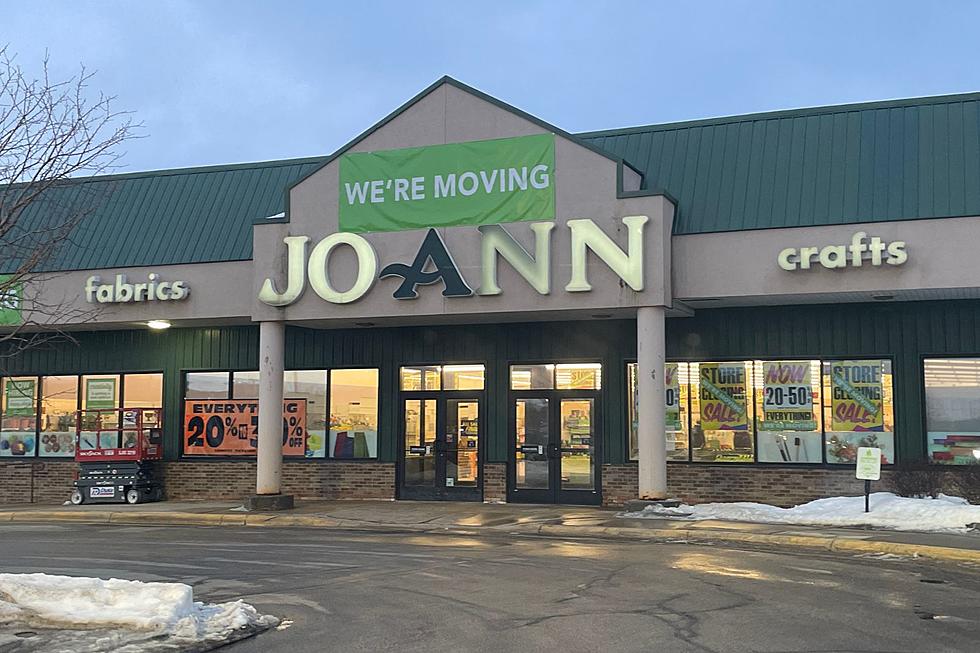 Markdowns Have Started At Popular Craft Store In Rochester
Jessica Williams/TSM
I have a list of friends who are going to go absolutely broke after they hear this news...so sorry in advance.  The new Joann Fabrics store is getting closer to opening in its new location in the Med City but before those doors open, the old store has to empty out.  And now, it is time to hand over your money because the clearance sales have started at the old Joann Fabrics store in Rochester, Minnesota.
Clearance Sales Happening Now at Old Joann Fabrics Store in Rochester, Minnesota
If you love a good deal on craft supplies, you are going to want to jump in your car right now and drive to the old Joann Fabrics store at 5154 Highway 52 Frontage Rd in Rochester.  Everything in the store is 20-40% off to help clear the store out before the big move to the new location.
Where is the New Joann Fabrics Store Going to Be in Rochester?
If you've been curious about where Joann Fabrics is moving to in the Med city, here's some helpful info!  The old Staples location by the North Target has been empty for quite some time, but right now, it is being transformed into a crafting paradise.
I have to admit, I've gone in to scope out the old Joann Fabrics store to check and see if prices were being reduced for the big move.  Now that the sales have started, I am going to try to show some self-control on my spending because, well...eggs cost $1 million now and I need to still feed my boys.
But, I did hear a nugget of info that I know people have been wondering about - when the new store over by North Target is planning to open.  I asked one of the cashiers if they happened to know when the store going in the old Staples location would be opening and she thought it was around April 14th.
If I hear anything else, I'll share those updates over on my Facebook page - Jessica On The Radio
READ MORE:  Check Out These 5 Businesses in Rochester That Announced Closings in February
Places With the Best Fish Fry in and near Rochester, Minnesota Area
There's nothing better than a piece of fresh fish smothered in a mixture of breading that is fried to a golden, crispy brown. If you've been looking for a place that has the best fish, check out these top recommended spots in and near the Rochester, Minnesota area.