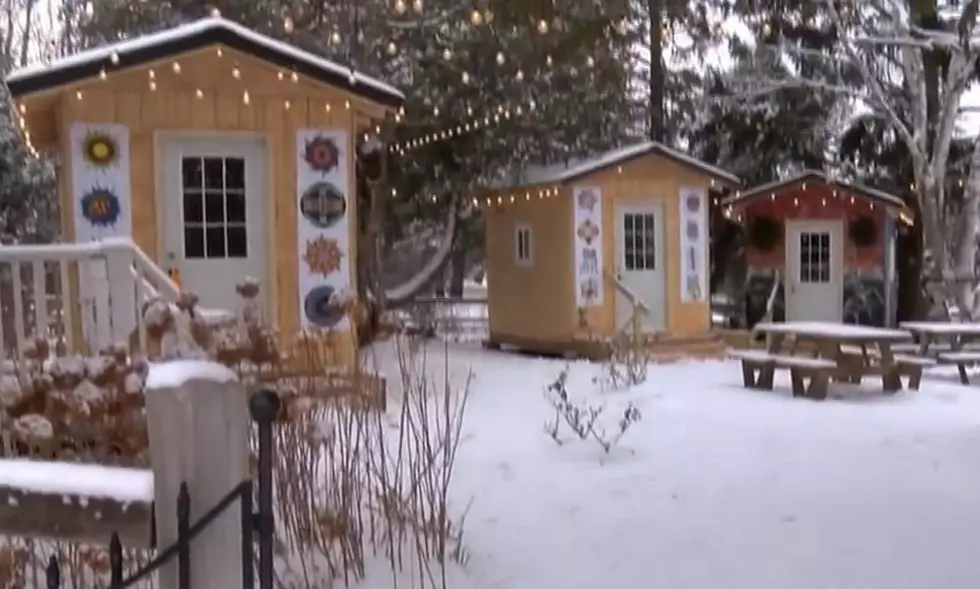 Michigan Business Builds Ice Fishing Shanties for Outdoor Dining
TV 7 and 4 - Video link in story
Enter your number to get our free mobile app
With Covid-19, Northern Michigan's Little Traverse Inn could not feed people, was down too many employees, and needed a solution. So, they build ice fishing shanties for the diners to eat in safety!
This is something Minnesota businesses might want to look into...or share the expense of as it was kind of pricey.  On TV 7&4, Chef and owner Graeme Leask said it took two months, a LOT of work, and about $25,000 to make it happen.
If you watch the video below, you'll see the ice fishing shanties have seen the work and talent of local artists to bring them alive...
"I'm an Anishnaabe citizen. So, this is like our ancestral ground, and so when Graeme said he wanted to do fishing shanties, I thought perfect, let's just put everybody into it," Local Artist Michelle Schulte said. "Bold colors, feelings of spirit put in there with the different shapes. And these are some of our traditional fish that you would find in these waters with some fancy artwork."
Any local business owner will cheer at this next part. Since he started serving meals in the shanties, the place is packed, booked solid. Plus, he's been able to re-hire four people to make it all work.
It doesn't seem that long ago there were igloos on top of Terza, so maybe that's a more cost effective way of making it happen. Scroll down to take a trip back to Rochester's  IglooLand 2017.
In 2017, the bar atop Terza caused quite a bit of hub-bub when they installed outdoor igloos.
The Rochester Igloos of 2017
If your resolution is to cut down on phone time, maybe this'll help.
KEEP READING: 11 Easy Ways to Reduce Your Phone Time