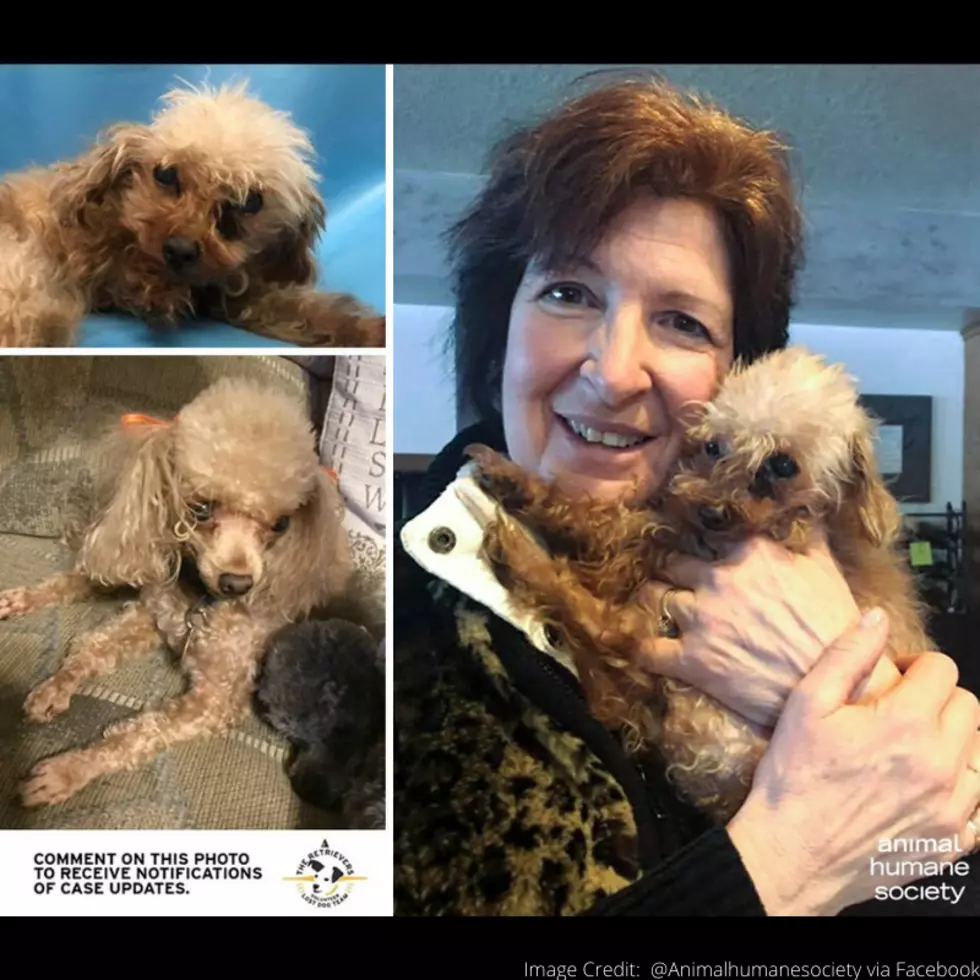 Minnesota Dog Reunited With Owner After Being Missing For 17 Months
Image Credit: @Animalhumanesociety via Facebook
A toy poodle that escaped its backyard in White Bear Lake in August of 2018 was just reunited with its owner after being apart for 17 months. The dog named Zoey was found 69 miles to the North in Hinckley. 
It is an almost real-life Homeward Bound story of an owner who never gave up looking for her beloved pet, and a dog with a will to survive. According to a Facebook post by the Animal Humane Society, the reunion between dog and owner took place on Friday.

Another reason the Zoey was able to make it back home was from the work that an all-volunteer group known as 'The Retrievers' who according to their website "offer the tools, experience, and expertise to help rescues and individual owners find their lost dogs."
It's unclear how Zoey got from White Bear Lake to Hinckley but Zoey's owner and some volunteers with the Animal Humane Society think she may have been kept by a breeder for a good portion of the 17 months she was gone. When she was found, it was noted that there was a microchip implanted in Zoey, and some physical "differences" that may be the result of what KMSP-TV reported as "someone [trying] to impregnate her through artificial insemination."
You can watch Zoey's complete reunion story below from Fox-9 KMSP-TV