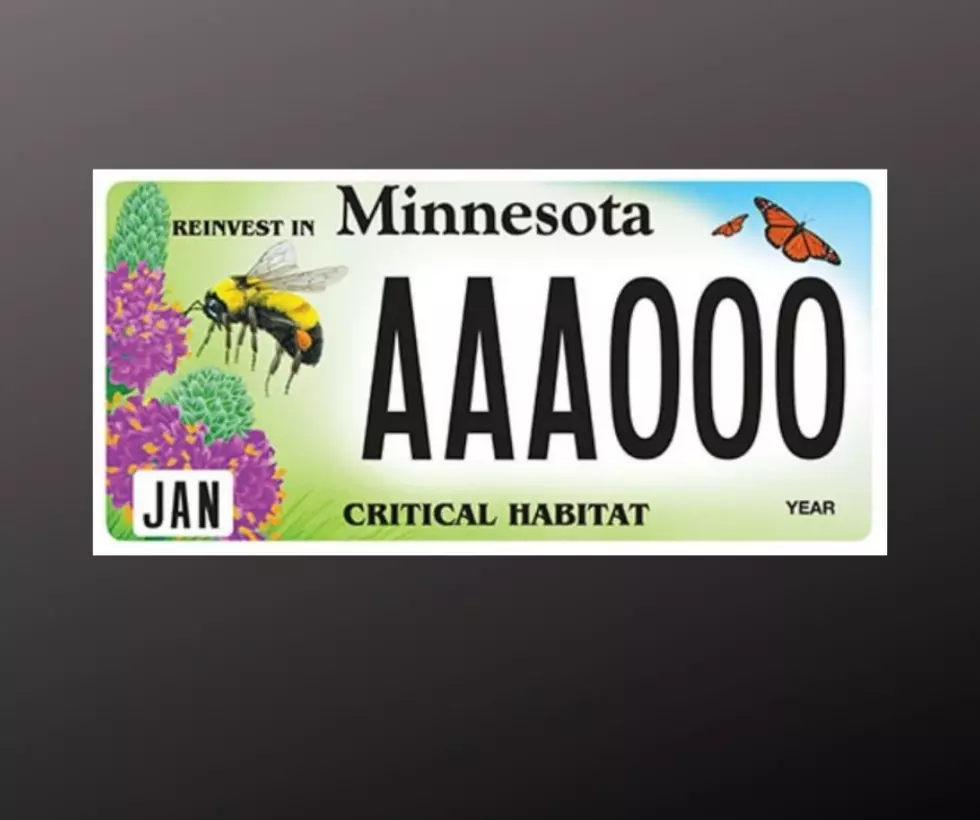 MnDOT Introduces New Critical Habitat License Plates in Minnesota
Minnesota Department of Transportation
Enter your number to get our free mobile app
If you're looking to jazz up your vehicle's appearance and help out our natural resources, the Minnesota Department of Transportation just introduced a new license plate that will do just that.
Minnesota's new pollinator plates were introduced by MnDOT on Thursday, January 14th, and feature both the rusty patch bumblebee and monarch butterfly on them, along with a native wildflower called the purple prairie clover. MnDOT says the artwork (which does look pretty cool) is the work of Minnesota artist Timothy Turenne.
So, what's with featuring a bee, butterfly and flower on the latest Minnesota critical habitat license plate? Well, MnDOT explains it like this: The rusty patched bumble bee is the first native bee species to be listed as endangered in the lower 48 US states, including here in Minnesota, under the Endangered Species Act.
Some of Minnesota's native bee and butterfly species are in danger of extinction. When you purchase the brand new pollinator Critical Habitat license plate, you support managing land where Minnesota's pollinators can thrive.
These new pollinator plates join the 8 other critical habitat license plates that are available here in Minnesota, which include special plates featuring Minnesota's classic deer, white-tailed deer, fishing, the shadowy lady slipper (Minnesota's state flower), chickadee, common loon (Minnesota's state bird), pheasant, moose, and turkey.
And seeing two of those license plates spotlight Minnesota's state bird (the common loon) and flower (the shadowy lady slipper), how many OTHER of Minnesota's state symbols do you know? Keep scrolling to find out!
MORE TO EXPLORE: Top 10 Best 'Unofficial' Minnesota State Symbols