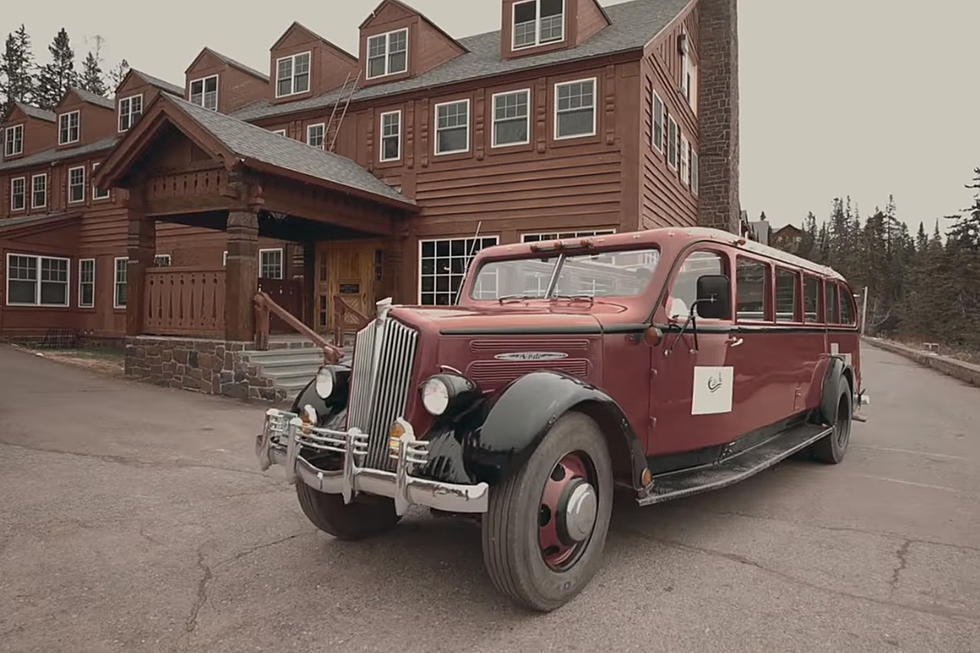 Experience Northern Minnesota's Epic Waterfall Season On A Classic Red Jammer Tour Of The North Shore
Lutsen Resort on Facebook
There's a new way to explore the rugged beauty of the waterfalls along Northern Minnesota's North Shore during what many refer to as "waterfall season". This season, which offers the spectacle of cascading rivers and roaring waterfalls comes every spring, as the snow melts across the region.
The record-breaking snow of this past winter has led to an especially good show this year. As all of that extra snow melts and springtime rain falls, rivers along the North Shore are in rare form.
One of the North Shore's popular resorts is offering a cool new way to discover these natural wonders during waterfall season, peaking from mid-April through late May. With over a dozen rivers and waterfalls roaring in their full glory right now, this is the perfect time to embark on a guided tour and witness the breathtaking beauty of the region.
Lutsen Resort, resting along the North Shore between Silver Bay and Grand Marais, is now offering an unforgettable experience with its new Red Jammer Waterfall Tours. These new tours give visitors the chance to step aboard their historic 1935 Red Jammer Bus (like the one seen above) and let their knowledgeable guides take you on a journey to some of the best waterfalls on the North Shore.
Choose between two types of tours, both designed to cater to novice and experienced waterfall enthusiasts.
The first option is the West Falls Tour, where you'll explore multiple local waterfall hotspots over the course of a four-hour experience. You'll travel along the North Shore Highway and enjoy a multi-hour journey full of some of the area's most popular waterfalls. In addition, you'll be provided with a full carry meal and assorted beverages, all provided by Lutsen Resort's Strand Restaurant.
For a more extended waterfall adventure, opt for the North Falls Tour. This 5-hour experience takes you further north, all the way to the Canadian Border. Along the way, you'll visit notable waterfalls, including the mysterious disappearing Devil's Kettle Waterfall in Judge C. R. Magney State Park and High Falls, Minnesota's highest waterfall, located in Grand Portage State Park. As with the West Falls Tour, a delicious meal and assorted beverages will be provided.
The resort shared a video offering a sample of what to expect on your tour.
The resort notes that both types of tours are dependent on weather conditions and, of course, have limited availability. Additionally, they do note that while you can pay for one of these tours, you can enjoy one for free with a qualifying stay at the resort.
You can find booking and availability details on the Lutsen Resort website.
Another fun fact – Lutsen will also be using the same iconic Red Jammer for fall colors tours during the autumn leaves season, which would make for a fun way to experience the fall beauty of the North Shore! Booking is not available until that season gets closer, but you can learn more about those tours here.
Now's the time to immerse yourself in the magnificence of the North Shore's waterfalls, a truly awe-inspiring experience that engages your senses! You'll see, hear, and even feel the roar of the waters and the mist in the air! Tours are available to be booked now through May 31, 2023.
12 Of The Dumbest Questions From Tourists On Minnesota's North Shore
If you live on the North Shore, odds are you've been asked a dumb question by a tourist. Here' are some of the most common stupid questions by tourists on Minnesota's North Shore.
11 Bad Reviews Of Minnesota's North Shore Scenic Drive