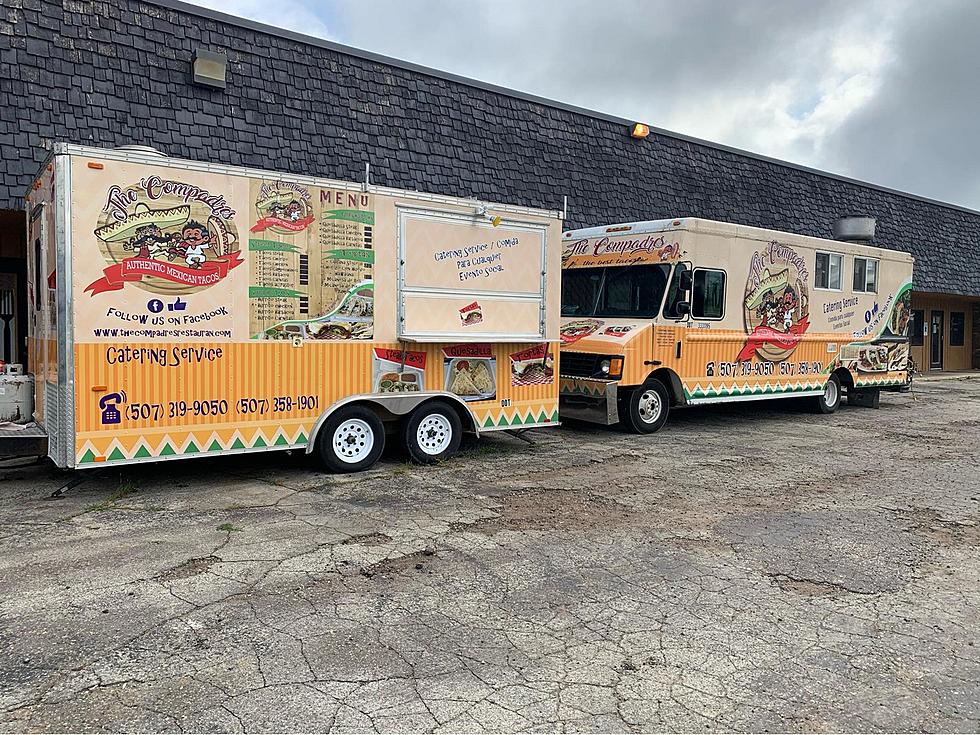 Popular Rochester Restaurant Expanding to Byron in 2021
Credit: Compadres
Enter your number to get our free mobile app
Some businesses have closed due to challenges of the Coronavirus, but for a popular Mexican eatery in Rochester, Minnesota, it wasn't a closing, but a major delay for an expansion.
The Compadres, in the Apache Mall Food Court, opened in 2018. They also have a food truck n a semi-permanent spot on South Broadway.
Most recently, you''ll find The Compadres food truck parked on the Frontage Road in Byron, MN. I got in touch to find out what was going on and got information from Porfirio, one of the owners.
Is the Byron Food Truck going to turn into a brick and mortar restaurant?
The food truck that we have in Byron we will convert it into a restaurant...in fact we had already planned to open the first week of December but due to the pandemic we delayed it until April 2021...this pandemic was very bad for us and for other restaurateurs.
How long have you been in the restaurant business?
I started in the restaurant business since I arrived from Mexico in 2003 and in 2017 I opened the first food truck.
Always good to see the Byron business community grow.
3. Los Arcos Kitchen & Cantina
Grab some take out and the check out...the lights!
Minnesota Drive-Thru Light Displays You Need to Check Out in 2020