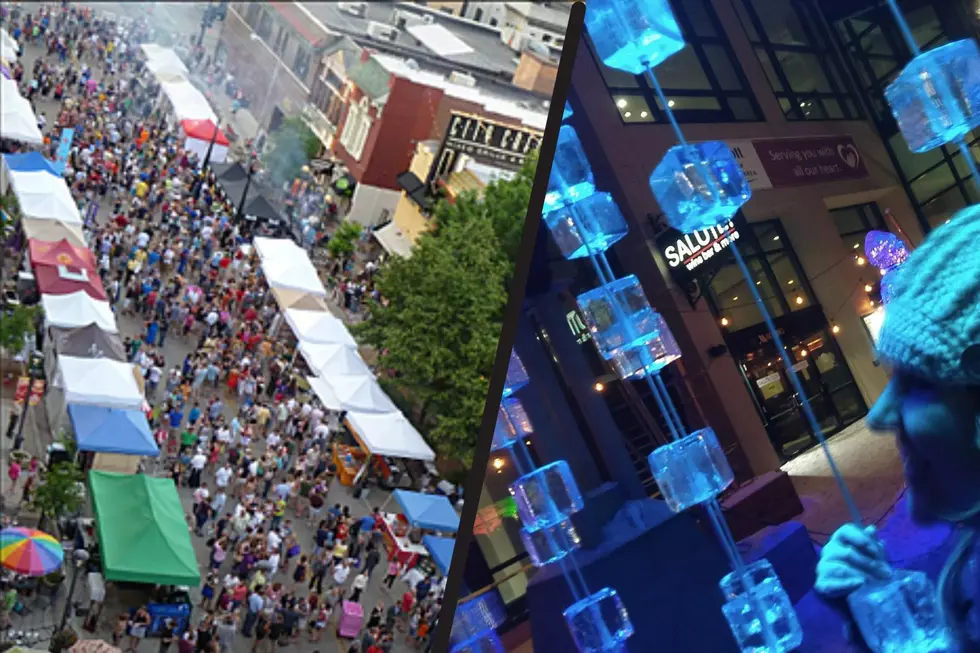 Popular Thursdays Downtown, Social ICE and More Back in Rochester in 2023
Jessica Williams/TSM
Thursdays Downtown, Social ICE and More Back in Rochester in 2023
Our freezing days in Southeast Minnesota just got a little bit brighter because the news broke that Social ICE, Thursdays Downtown, and 12 other fun events are coming back to Rochester, Minnesota.
Full List of Downtown Rochester Events for 2023
Which event in downtown Rochester is your favorite?
Last year, I was chatting with a friend and she told me that she had never gone to Thursdays Downtown.  First, I had to pick my jaw up off the floor because I was so shocked.  And then, I cleared my schedule for the next Thursday and made a plan to meet her for a fun afternoon at Thursdays Downtown.  I think that I enjoy that event more throughout the summer than the rest, mostly because I am not frozen like I usually feel at Social-ICE.  Although I love the live music, the DJ's that are jamming out during Social-ICE and the whole ambiance of that event too.  Throw enough handwarmers in your gloves, boots, and...yes, bras...and you won't care how cold it is.
What's your favorite event in downtown Rochester?  I'd love to hear your pick.  Go ahead and send me a note over on my Facebook page - Jessica On The Radio!
Huge Shoutout of Thanks to All Who Help Make These Events in Downtown Rochester Happen!
The other day, I was at the Festival of Trees event and was chatting with the guys providing the sound.  You may not know it, but people start setting up stages, sound, lighting for some of the downtown events while some of us are still sleeping.  It is a huge job and there are so many people behind the scenes helping make all of these events happen.  If that is you, THANK YOU!
Rochester Restaurants from A to Z (Almost)
Next time you are trying to figure out where to eat in
Rochester,
just pick a letter from A to Z and scroll a little bit to see what
restaurant
you will be eating at tonight. It is the easiest way to make a decision!
DISCLAIMER:
If you pick "x" or "y" you will need to pick again.