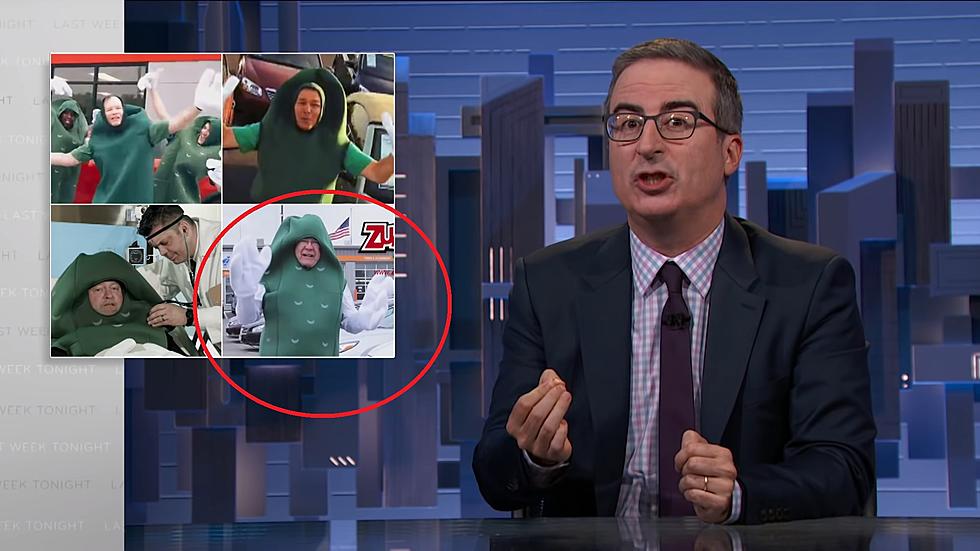 Rochester, MN Area Car Dealer Featured on HBO Comedy Show (WATCH)
(YOUTUBE)
John Oliver, the comedian, has a show on HBO called Last Week Tonight. It's a really popular and funny show (depending on what kinda humor you like). And he just featured a commercial from Zumbrota Ford not far from Rochester here in Southeastern Minnesota!!
According to the show,
One of the funniest, most refreshing personalities to hit the TV scene in years, John Oliver comes to HBO in this series that takes a topical look at the week in news, politics and current events. Each show offers Oliver a unique platform to offer his distinct perspective on issues facing the world today while also featuring a variety of special guests and segments.
In this episode, Olver goes back to a feature about a definite similarity with some car commercials. You remember the Zumbrota Ford pickle commercials, right? Well, feast your eyes on the fun...
FULL DISCLOSURE - Zumbrota Ford is a Townsquare Media Rochester marketing partner.
Personally, I LOVE their commercials...as a guy in the business, I think funny and to the point makes 'em stand out. Plus, I'm a fan of Dad jokes...so it fits Steve Johnson's personality to a tee. Here's the latest you'll hear on our stations...
What do you think?
As always, if you have a comment, complaint, or concern about something I wrote here, please let me know: james.rabe@townsquaremedia.com
If You Could Buy the Shopko Letters, Would You?
Click play to laugh!
And on the sad side of business...a reminder to please shop local!
Restaurants in SE Minnesota that Have Closed in the Last 6 Months
It's always sad to hear about your favorite restaurant closing and sadly that seems to have become a common thing to see. Here are the restaurants that have closed in the past 6 months in Rochester and around southeast Minnesota.