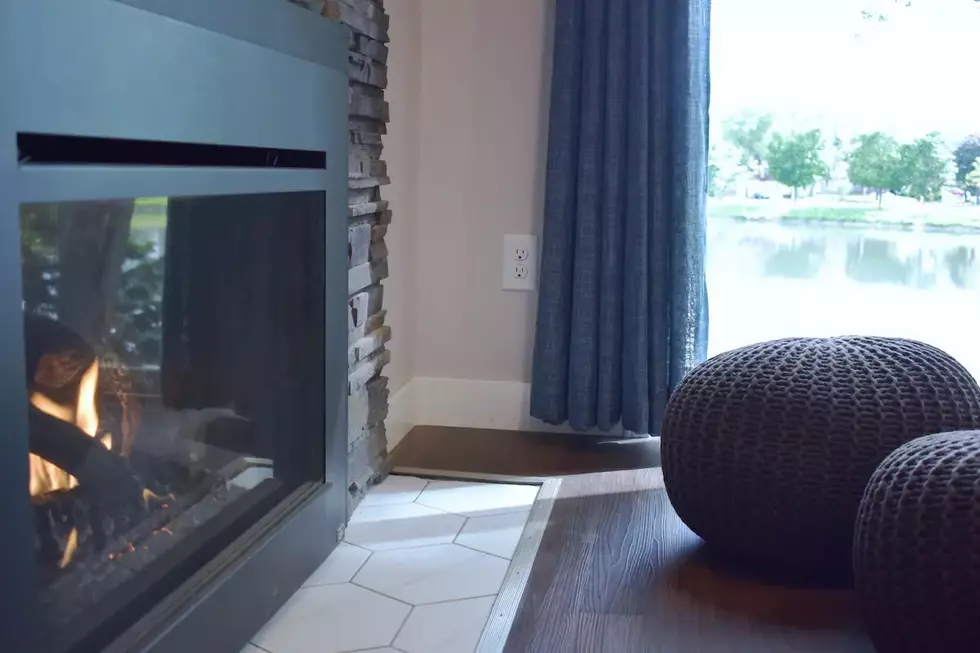 5 Wonderful Rochester Airbnbs Perfect for a Romantic Getaway
Cottage hosted by Charlie And Zoey
Five Airbnbs In Rochester, Minnesota for That Quick Romantic Getaway
You'd love to get out of town and go back to when it was just you two and weekends were long and luxurious (even if you didn't know it at the time). But being far away from the kids makes you uncomfortable, especially around the holidays, so how 'bout you stay in town and still get away?
What Makes These Med City Airbnbs Romantic?
Romance is a lot of different things to a lot of different people. So I had to rely on what I think is romantic...cozy spaces, comfortable spaces...and good lighting. Oh, and a fireplace you two can snuggle in front of and fall asleep. At least the first Friday night. Saturday night, honey, I promise, we'll both be wide awake.
Why Are You Showing Us Romantic Getaways When Winter Is Coming?
What better way to celebrate the winter holidays than by taking a break from the world? Or maybe right after the holidays. There's a special hush in the world once the snow starts falling. In one of these Airbnbs you could wake up to gentle snowfall over the lake...that's the view from the bed.
Five Rochester Minnesota Airbnb's Perfect for a Romantic Getaway
There are many many wonderful places to stay in and out of Rochester, Minnesota. These are five I found that have something special about them...they'd be great for a Friday / Saturday night away not too far from the kids.
Of course, if the kids are teens, then you don't have to tell them you'll be in Rochester...and do a spot check. Click on the images to get the link to that particular listing.
Tap to win a trip to meet BSB in NYC!
You could also spend the night in Rochester, Minnesota's most expensive Airbnb. But that might break the bank.
Spend a Night at the Most Expensive Airbnb in Rochester, MN
You could have a little staycation and splurge on
Somewhere in the heart of the med city is the most expensive
Airbnb
in
Rochester
,
Minnesota
that will set you back $600 a night. The address is a secret until you book it but from the description on airbnb.com, the place is "located in the epic center of downtown Rochester". This is the first time I've ever seen a "personal concierge" listed in a description.
You can see the full listing here.
Obviously, you've got to see this place before you hit "book", so go ahead and take a glimpse at the photos they have shared on their airbnb.com site.
As always, if you have a comment, complaint, or concern about something I wrote here, please let me know: james.rabe@townsquaremedia.com
16 Minnesota Pizza Joints Reviewed by Barstool Sports
Founder of Barstool Sports, Dave Portnoy, isn't just known for his blog, he also has a popular video series called One Bite where he reviews different pizza joints. These are the 16 that he's reviewed in Minnesota in order from lowest to highest rating.
Stars We Lost in 2022
See the famous icons we have had to say goodbye to in 2022, below.