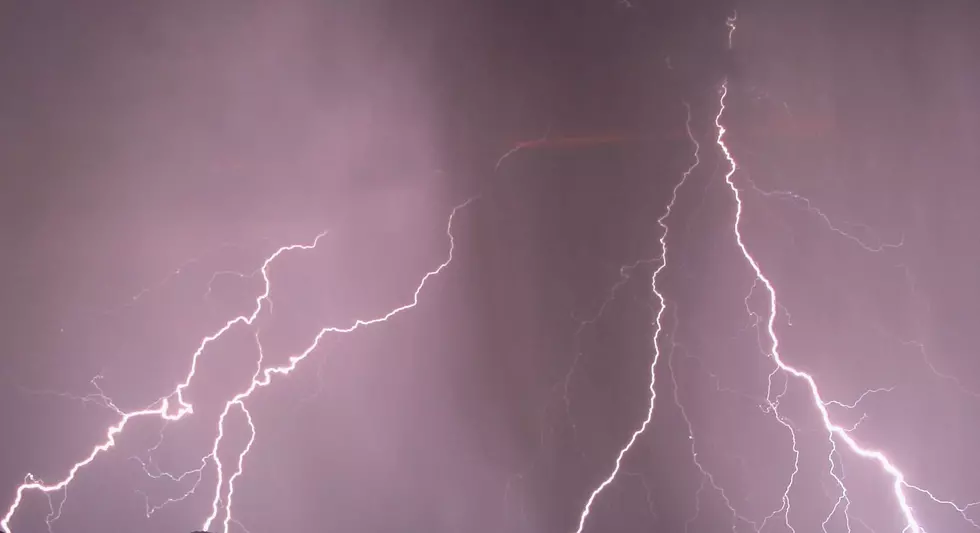 Thundershowers and Snow Expected Saturday in Minnesota
Getty Images
March came in like a lamb with really nice weather across the region but it could be roaring like a lion by this weekend. If you believe some of the long-term predictions like the Farmer's Almanac winter outlook it could be a very stormy month.
Sandy Duncan is their managing editor for the Farmer's Almanac and said, "Unfortunately, March looks very stormy. We're actually calling for some stormy conditions in the middle of the month and the unusual thing is if you look even further ahead in April, we're calling for possible late-season blizzard across the region. SO, winter is going to hang on." This weekend we could see all sorts of weather including thunderstorms and snow on the same day.
Thundershowers and Snow on the Same Day?
The National Weather Service in LaCrosse says, "It continues to look like there will be widespread precipitation across the Upper Midwest from Friday afternoon into Saturday night. At this time, it still looks like the threat of significant wintry precipitation will be north of the area, but this track still could shift. South of this wintry precipitation, rain will fall on frozen ground."
Rochester Forecast Calls For Wet Conditions:
Weather.com explains Saturday will be a wet day in the Rochester area, "Rain showers in the morning then thundershowers in the afternoon. Some mixed winter precipitation is possible. High 44F. Winds ESE at 10 to 15 mph. Evening rain followed by a mix of rain and snow showers late. Low 27F. Chance of precip 90%."
Download our mobile app to receive updated weather info.
Top 30 Jobs With the Most Openings in Minnesota