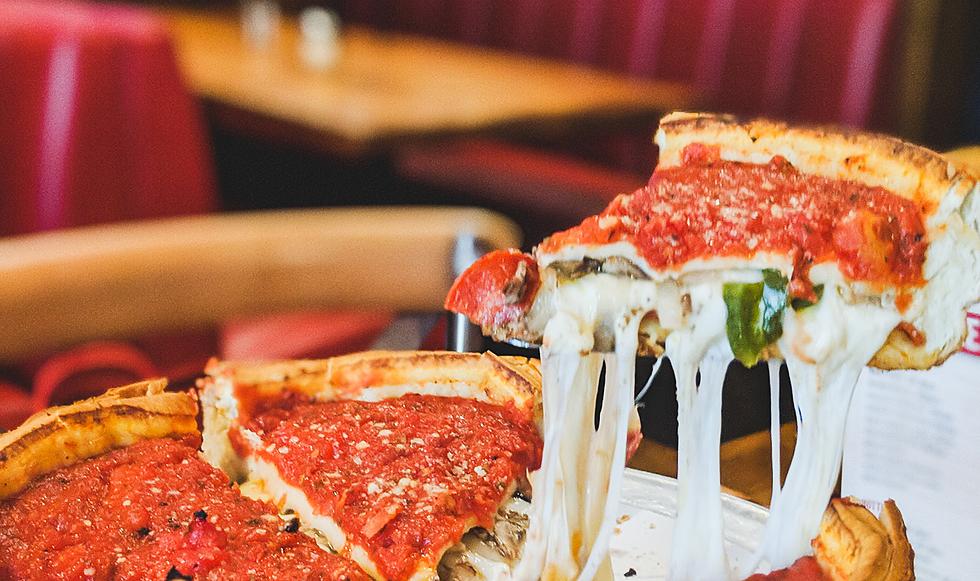 Deep Dish Pizza Restaurant Announces Opening Date for Rochester Location
manvi-mathur-Q2BlVtHOcAk-unsplash
An opening date for Rosati's Pizza was just announced on the restaurant's Facebook page! The 1,600 square-foot restaurant is small with limited seating, but I hear from people that have eaten at a Rosati's, that their the menu is huge and full of flavor!
Rosati's first location opened in 1964 in a suburb of Chicago. Since then, the chain has grown to include more than 200 locations. They will offer 5 different types of pizza crust including thin, gluten-free, double dough, stuffed, and deep dish when they start serving in Rochester.
Where Is Rosati's Pizza in Rochester?
Rosati's Chicago Pizza will be located in the Barlow Plaza shopping center, in between Hy-Vee and Great Clips.
What Is On Rosati's Menu?
While the restaurant is known for their pizza they do offer other items. Their website outlines the rest of the menu which includes:
Wings
Salads
Pastas
Sandwiches
Dinners
Desserts
On the restaurant's Facebook page the owner promises a taste of Chicago, "If you want to experience real Chicago deep dish, I've got you covered. If you like a lighter thin crust pizza pie, I've got Chicago's best! Salads, Italian sandwiches, pastas and desserts are also on the menu!"
Limited Seating in the Restaurant
Rosati's will offer delivery and takeout. Seating will be limited inside the restaurant.
When will Rosati's Chicago Pizza Open?
The owner posted a note on Facebook that says he expects to be open by November 1st, if not sooner.
"I am extremely excited about my new ROSATI'S PIZZA place. Expectations are to open by November 1st, if not sooner! I am currently looking for staff to assist me in providing authentic Chicago style pizza."
Follow Rosati's on Facebook for updated info on their opening.
Places in Rochester with Free Stuff for you on your Birthday
It's your BIG day and although you may not always want to celebrate adding another number to your age, there are several places in Rochester that do want to celebrate your big day. Check out the list and start making a plan to visit all of these on your next birthday.