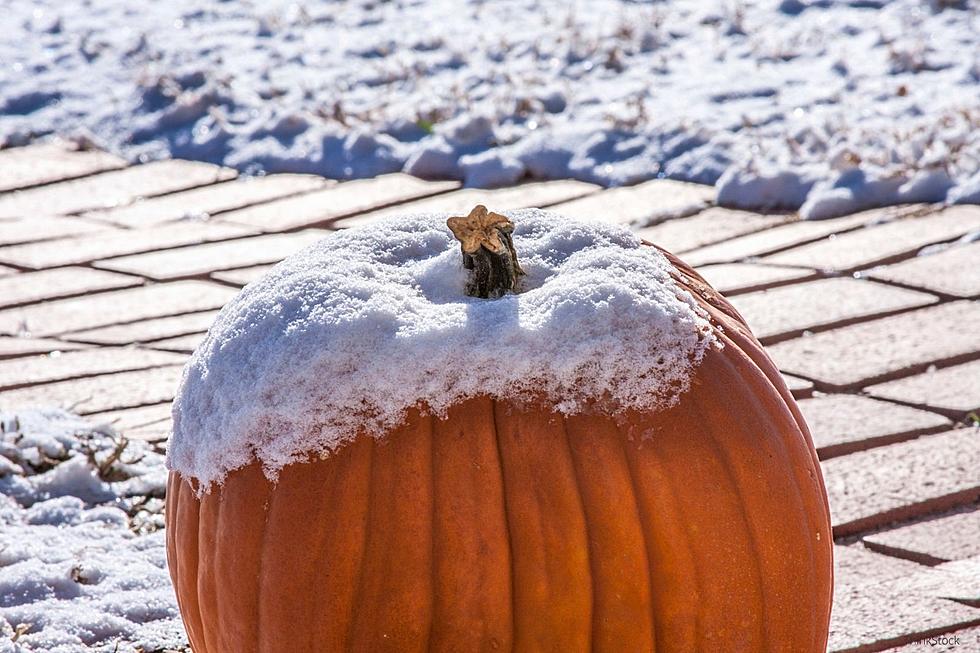 Do You Remember The Fun Precipitation We Saw in Rochester 12 Years Ago?
ThinkStock
For all the newbies to the state of Minnesota, Welcome.  I question everyone on the reason why they moved to the state because I'm not sure if you are aware of this but it gets so cold here that our nose hairs freeze.  #TrueStory. Now, I know that you are wondering, deep inside, when the snow is going to arrive.  You've heard that it is coming but for anyone who is a Type A person, a date would be super helpful.  Let me just tell ya...anytime.  In fact, 12 years ago, it snowed today, on October 12th.  It did 2 years ago too!
Don't believe me?  Lucky for you, this was back when Facebook showed people everything I posted and I took photos and saved my kids' funny sayings for all my Southern friends just to prove it.
And now for the freezing cold visual.
This adorable little snowman was made 2 years ago at my house in Rochester, Minnesota. Ok, it was on the roof of our car and was just a few inches high but it is still a snowman in October.
Listen On-Demand with the Y105FM app, and on the following podcast platforms: Apple Podcasts | Google Podcasts | Spotify
You'll NEVER guess when the first 1-inch snowfall was recorded in the Twin Cities area?!
If you love data and seeing numbers, especially around snow, you should probably check out the files that the DNR has about the earliest and latest snowfall.  You can find them here.  
I looked through some of it today and almost fell out of my chair when I saw that September 26th, 1942 was the earliest 1-inch snowfall recorded for the Twin Cities.  Here I thought October 12th was a tad too early!
When did Rochester, Minnesota see snow for the first time in 2020?
I was looking for that statistic today and saw that Chris Kuball over at ABC 6 was just talking about that on his Facebook page.  Here are a few of the states that he mentioned:
2020 - The first trace was October 19th.  First measurable was October 20th.
2019 - The first trace was October 11th.  First measurable was October 12th.
2018 - The first trace was October 11th.  First measurable was October 14th.
In other words...this week seems to be normal.
What do you love the most about Minnesota in the winter?
I'd love to hear what makes this month magical for you in our state.  Honestly, I need to hear all of the things because I'm ready to pack up my house and move to Texas unless you convince me.  Send me all the magical reasons why winter is awesome here to my Facebook page - Jessica On The Radio.
30 Things You Must Do Before It Freezes in Minnesota
Before that first snowfall actually DOES fall, there are a few things you must do.  Putting an ice scraper in your vehicle is on the list.  Scroll below to see what else needs to happen before your fingers are frozen.
30 things you must do in Minnesota before it freezes in the Midwest