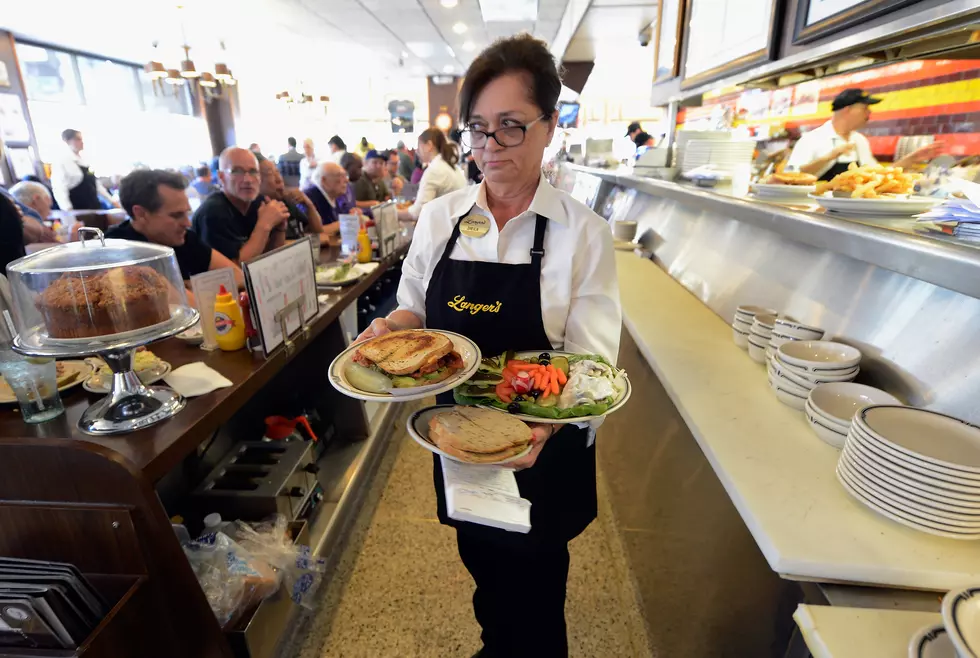 Wisconsin Waitress Received $1,000 Tip On Christmas [VIDEO]
Getty Images
A woman named Callie Blue has been working at Gus's Diner in Sun Prarie Wisconsin for the last six years and had just come on her shift on Christmas morning not knowing how that day was going to be a real game changer for her financially.
Then in walked a customer Michael Johnson who is president and CEO of the local Boys and Girls Club in the area. He and Blue visited for around 45 minutes when Johnson paid his tab and surprised Blue with a very generous tip.
Growing up Johnson was not a fan of Christmas because his family could not afford to celebrate the holiday. So he vowed that as an adult he would pay it forward by helping someone in the community so they could celebrate the holiday and that is exactly what he did for Blue. His bill was $17 and he left her a $1,000 tip!
Johnson said to CBS News:
This year we raised over $100,000. We gave away a brand new car to a family of five. We tipped several waitresses, we took about 50 families on shopping sprees and we secured toys for over 600 kids in our county.
All the money was done through a fundraiser on social media, and he had got recommendations from community members on who to give gifts to. What a great way to help out members of your community who truly deserve it.
Six Duluth / Superior Restaurants Featured On Diners, Drive-Ins And Dives
22 Underrated Twin Ports Restaurants You Should Check Out