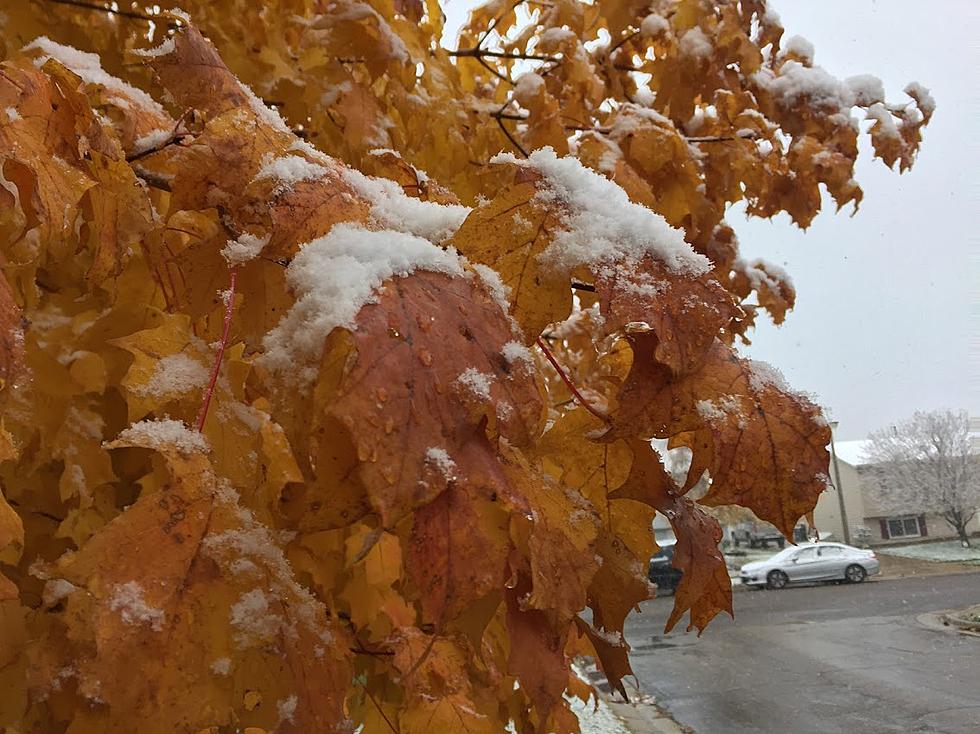 Yes, There's a 4-Letter 'S' Word in the Fall Forecast For Minnesota This Year
CSJ/TSM-Rochester
Wednesday, September 22nd is the official start of fall in Minnesota, and, yes, there IS a four-letter word that starts with the letter 's' in our autumn forecast this year.
According to the folks at NASA, what we refer to as the First Day of Fall here in Minnesota, is, in scientific speak, officially called the Autumnal Equinox. This year, it officially arrives at 2:21 pm on Wednesday, September 22nd. It's the day when, according to NASA, "The sun will be exactly above earth's equator, moving from north to south, making day and night nearly equal in length – about 12 hours – throughout the world."
Of course, here in the Land of 10,000 Lakes, we know that besides all the usual fall suspects-- like pumpkin spice lattes showing up (which they have for several weeks already) or trips to the apple orchard-- not that it's officially fall, we also know that Old Man Winter is lurking just around the corner.
Even though fall 'officially' starts on September 22nd, meteorological fall has been underway for several weeks already (it spans the months of September, October and November.) Either way, it's famous for our wild temperature swings, right? Average high temperatures drop from the low 70s in the beginning of September to the upper 50s by the middle of October, NWS notes.
And, yes, the National Weather Service DOES have that four-letter 'S' word in its outlook for fall again this year. While I'd have thought it happens later, like in November, NWS says that October IS the month when we first see snowflakes and our first measurable snow in Minnesota (which we did last year-- when we actually got more snow in October than we did in December), though better chances for accumulating snows come in November, which averages over 5 inches for the month.
So, even though our first snow could only be a few weeks away, fall in Minnesota is still a great season, isn't it? So, grab those sweatshirts, watch some football or head out to a bonfire and enjoy the autumn season while it lasts!
And, of course, we know fall can be famous for both summer-like hot weather and winter-like snows. Being unpredictable is something Mother Nature likes to do here in Minnesota. Keep scrolling to check out some of the worst weather she's thrown at us over the years!
Listen to Curt St. John in the Morning
weekdays from 6 to 10 a.m. on Quick Country 96.5
11 of the Most Devastating Weather Disasters in Minnesota Throughout The Years
We might be full of lakes and "nice" but Minnesota has had its fair share of horrible and nasty weather. Throughout the years we've had floods, fires, storms that have crushed stadium roofs flat, and tornadoes that have destroyed lives.