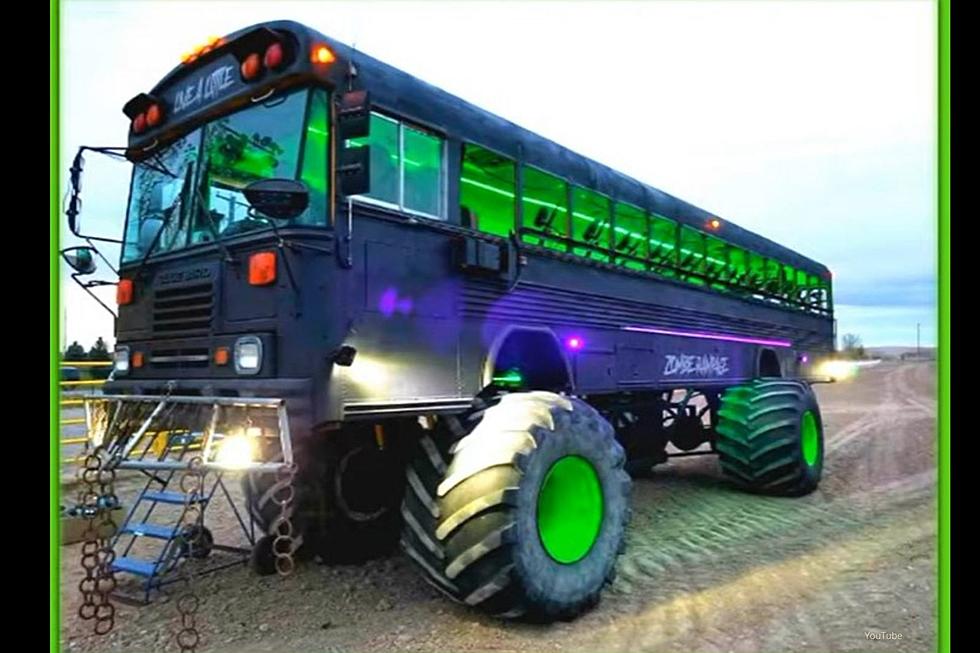 The Zombie Monster Bus in Minnesota is the Best Addition to 2021!
YouTube
If you thought 2020 was rough, 2021 just got a whole lot worse because zombies have invaded Minnesota.  It's true.  They've been spotted in Roseville, Minnesota and thanks to a big monster truck, you can shoot them and help save our world!
Did you hear about the Zombie Rampage Monster Bus in Minnesota?
It's true.  Zombies have invaded the great state of Minnesota and luckily, the Zombie Rampage Monster Bus has arrived at just the right time with a solution...paintball guns!  Everyone that wants to help destroy the zombies will get a hopper of 100 paintballs and can sit wherever they'd like on the bus.  Every spot has a paintball gun that is ready to help claim our victory over the zombies!
Where are the zombies showing up next in Minnesota?
It sounds like more zombies are on the way around Halloween.  The location is still a secret because obviously, zombies can't really talk, but here's a few details that have been shared on Zombie Rampage MN's Facebook page:
Thanks to you we defeated the zombie horde @rosedalecenter and stopped them from reaching the State Fair!
Unfortunately that's not the only gaggle of zombies in the area. We've moved the Zombie Killer Bus to a secret location and it will be ready for deployment at a moments notice. As soon as we know where those zombies are headed we will fire up the ZKB and rally the troops!
Keep watching our social media channels and website for the most up to date information regarding our next location and dates.
Are you ready to jump on the bus and have them drive you to the zombie hot zone?
If you are ready to get your name on the list so you can help save Minnesota from the zombies, here are a few links you'll need to keep handy so you can check pricing and get registered as soon as the dates are revealed:
25 myths people in other states believe about Minnesota
Zombies living in the Twin Cities isn't on the list but there are some other ridiculous myths that people in other states tend to believe about the great state of Minnesota.  Example - we all ride snowmobiles to work.  Yep, all year.  Look below and get ready to laugh a bit.
Myths People in Other States Believe About Minnesota
When you tell someone that lives in another state that you are from Minnesota, have you ever been asked a weird question? Like, "Can you ever get a tan there?". That is one of the many myths that seem to be rolling around in the minds of people from other states. Some of the myths below are actually just shocking.