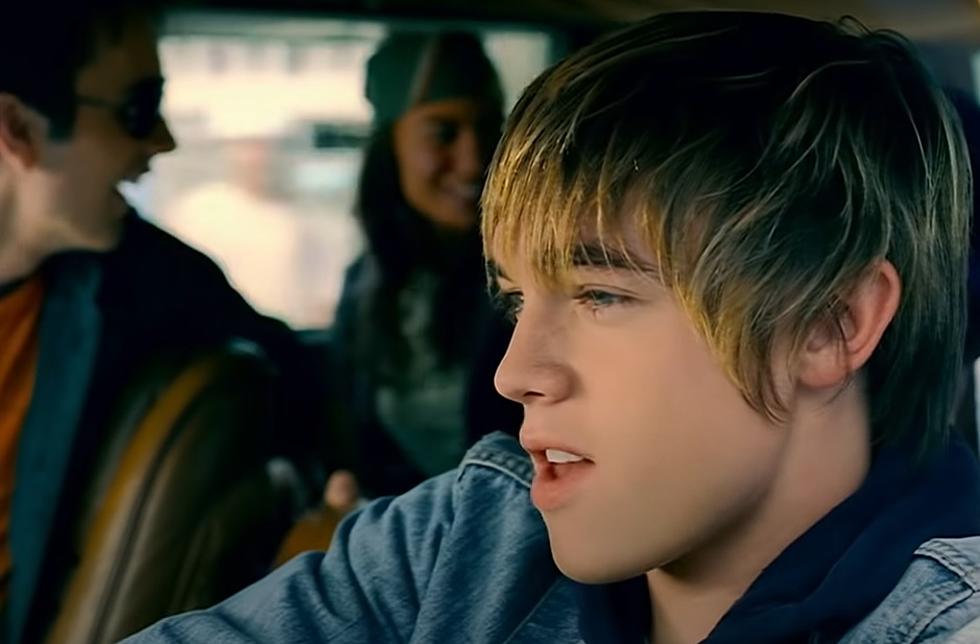 An Early 2000s Teen Heartthrob is Coming to the Iowa State Fair
Jesse McCartney, YouTube
Back in the 2000s, my bedroom walls were decorated floor to ceiling with posters of my favorite celebrities... ESPECIALLY "cute boys." Chad Michael Murray, Ashton Kutcher, Orlando Bloom, and Zac Efron were just a few of the heartthrobs whose faces I got to look at every day. Another one of my preteen crushes was singer Jesse McCartney.
You may remember Jesse McCartney from his days in the band Dream Street or his time on the soap opera All My Children, but Jesse came on my radar when he released his solo single "Beautiful Soul" in 2004. It's been almost 20 years, but I still know all the words by heart!
Jesse McCartney is now 36-years-old, but he's still making music! His latest album New Stage dropped in 2021. Whether you're a fan of the old stuff or the new stuff, you can hear Jesse sing all of it live at the Iowa State Fair this summer! Jesse McCartney is opening for New Kids On The Block on the Grandstand stage on Saturday, August 12th.
Tickets for New Kids on the Block and Jesse McCartney are on sale now and range from $45 to $95. You can purchase yours online HERE.
Jesse McCartney and New Kids on the Block are just a couple of the Grandstand acts at the 2023 Iowa State Fair! Other artists set to take the stage include Jason Aldean, Eric Church, The Black Keys, Maren Morris, and Ludacris. You can check out the entire line-up on the Iowa State Fair website HERE.
Iowans Reveal Their First Big Celebrity Crushes
We asked listeners to share their first big celebrity crushes with us, and we got a TON of responses! Here are some of the familiar faces!
Iowans Share Their Random Celebrity Encounters