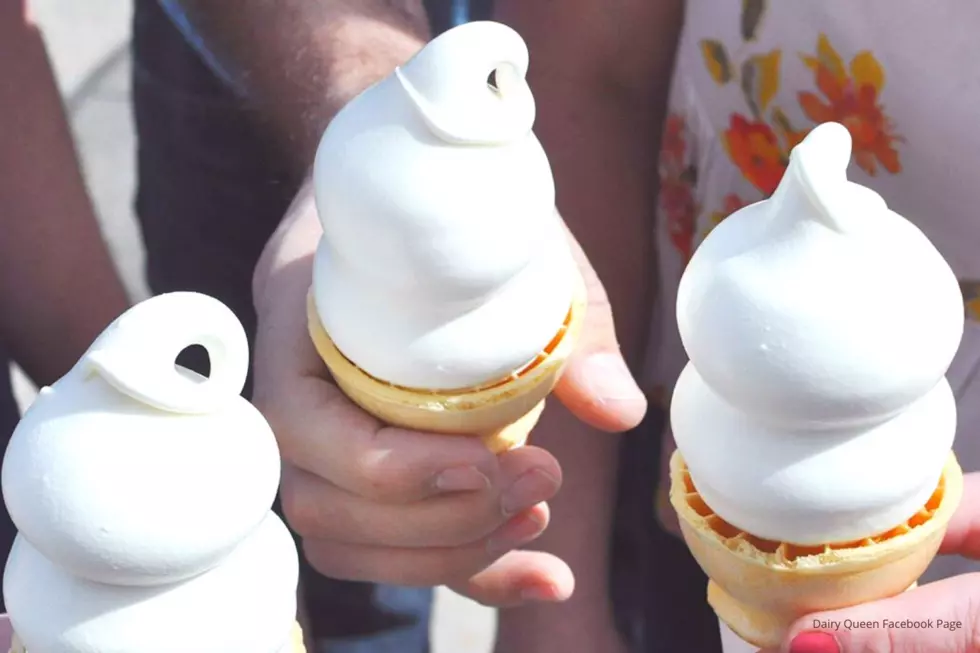 Grab A FREE Cone at a Dairy Queen in Minnesota
Dairy Queen Facebook Page
It feels like Spring.  It is slowly starting to look like Spring...very slowly.  We've got a bit of snow to get rid of first BUT that doesn't have to stop you from enjoying FREE cone day at Dairy Queen!
Dairy Queen's all over are ready to help kick off the first day of Spring with FREE cone day on March 19th.  You can enjoy a free small vanilla soft-serve cone while supplies last.  If you are bringing your kids, have them go up to the counter with you because it is one cone per customer.
"We love that our tradition of Free Cone Day has become synonymous with return of warmer weather and bringing people together.  We know the start of soft-serve season brings joy to our fans, and we can't wait to help spread smiles."  - Maria Hokanson, Executive Vice President of Marketing at ADQ
I did hear that the Dairy Queen's participating were non-mall DQ® and DQ Grill & Chill® locations throughout the U.S., but to see if your favorite place is on the list, just check their website here.