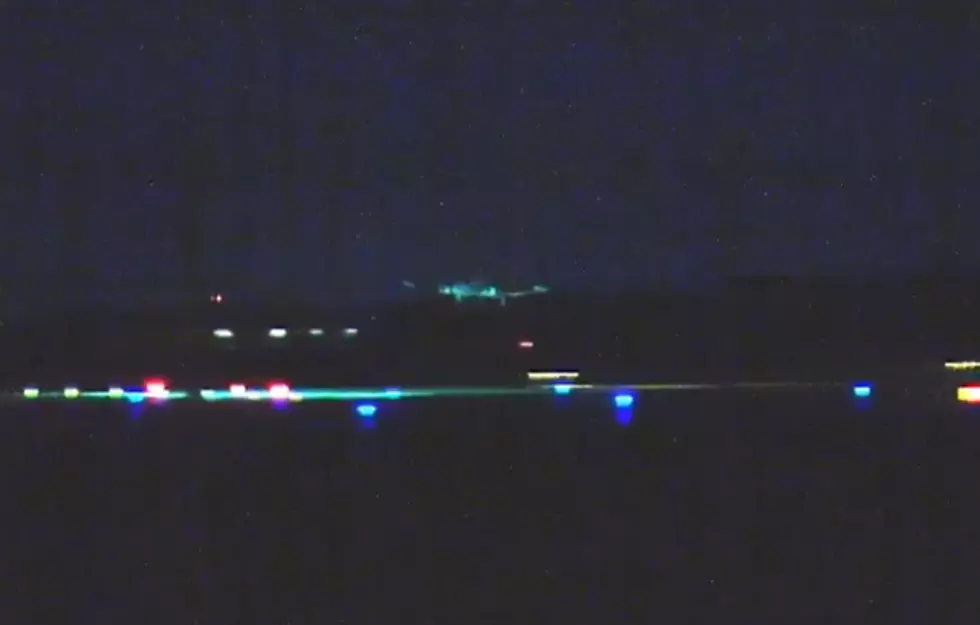 Minnesota Pilot Shares Story Of Landing Plane Without Landing Gear
Image Credit: KSTP-TV/Jay Kolls
It's definitely not one of those hold my beer moments at the time it happens. Last week a Minnesota pilot landed a cargo plane at the Anoka County-Blaine Airport without any front landing gear at night without lights and walked away. The pilot, Scott Hubbard of New Brighton, says when he heard a snap from the front of the plane his "Adam's apple went into his stomach". 
Hubbard landed the Cessna 310 private cargo plane at the Anoka County-Blaine Airport last week with, what he told KSTP-TV, one engine, and a flashlight.
In order to make the landing work, Hubbard had to cut power to one of his engines in order to be able to have the plane stop on the runway rather than sliding off of it. The whole shutting off the lights part, I am not sure why he did that.
When you hear Hubbard tell Jay Kolls of KSTP-TV in the Twin Cities about the landing he is pretty nonchalant and no-nonsense about it.

Enter your number to get our mobile branded app