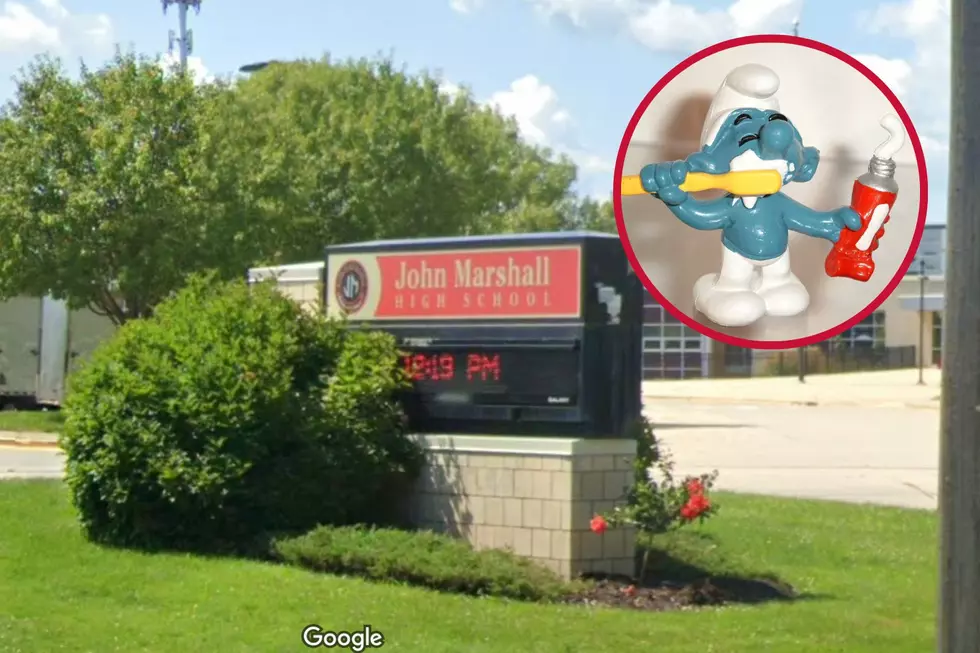 Minnesota Teacher Going Smurf Blue If $1,000 Is Donated
Google/Canva
Two teachers in Rochester, Minnesota might be on the hunt for some very bright hair dye soon.  Well, that's if their students at John Marshall High School accept the challenge in front of them.
Rochester Teacher May Soon Have Smurf Blue Hair If Students Step Up
Right now, all of the public high schools in Rochester, Minnesota, are having fun competitions and games to help raise funds for nonprofits in our community.  One teacher at JM has a special challenge though that could make him look a little "blue".
The school that I teach at is once again raising money for a few local Rochester charities...Family Promise homeless services & Christmas Anonymous. I have told my students that if I raise $1000 or more, I will dye my hair Smurf Blue...Any amount helps. Thank you! Go Rockets! - Pete Rietveld on Facebook
If you'd love to help out and turn Pete's hair blue, the donation page through JM Gives can be found at the Rochester Public Schools website here.
He's not the only teacher though that is ready to change up their hairstyle for charity.  According to the Rochester Public Schools website, here are a few other staff members that are challenging students:
What Fun Events Are Happening At Your Kids' School?
What fun activities are your kids excited about right now at their school?  I'd love to hear about those!  You can send me a note to my Facebook page - Jessica On The Radio. 
My kids go to Century High School and my kids are extremely excited about the game "Paranoia".  I am basically an expert at finding info on the internet so I am ready to help my kids last until the end of this game.
See How School Cafeteria Meals Have Changed Over the Past 100 Years
Using government and news reports,
Stacker
has traced the history of cafeteria meals from their inception to the present day, with data from news and government reports. Read on to see how various legal acts, food trends, and budget cuts have changed what kids are getting on their trays.