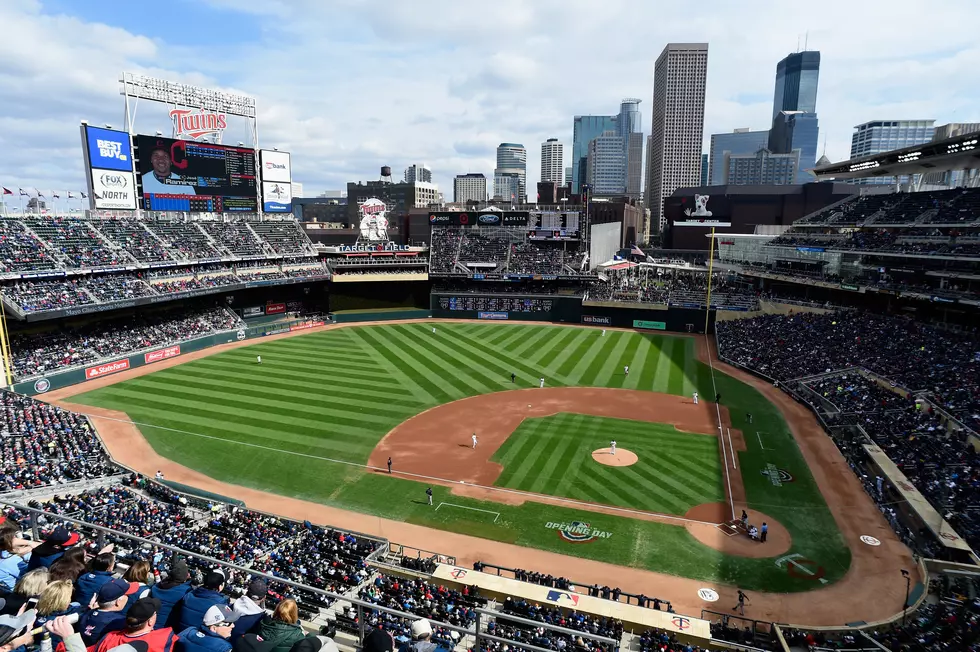 Minnesota Twins Aiming for 25% Capacity Approval by Home Opener
Photo by Hannah Foslien/Getty Images
I'm ready to get back to being able to watch baseball in-person! The Minnesota Twins are hoping to get approval for 25% capacity at Target Field. They're hoping to get this approval by their home opener, which is coming up on April 8th.
If they get the 25% capacity approval, that would mean 10,000 fans would be able to enjoy the game at Target Field, according to KSTP. Not only are the Twins working on getting some fans in the stands safely, but they're also working to make the food and drink service portion safe.
On the MLB Ballpark app, they've added the ability for people to order and pay for food, drinks, and merchandise while staying in your seat. They're also working on making delivery to your seat possible in parts of Target Field. If you don't get your food delivered, though, once you pay the food will be packaged and ready for you to go pick up at a "grab-and-go" station.
Club president and CEO of the Twins, Dave St. Peter, told KSTP, '"The ability to order and pre-pay for concessions and merchandise from your seat, on your phone, before quickly picking up your pre-packaged selection, minimizes concourse congestion and potential touchpoints, while maximizing fan safety and convenience.'"
This is one of those changes that I really hope sticks around after the pandemic is long gone. Being able to order food from your seat makes so much sense. Then you don't have to miss part of the game because you have to get up to go stand in the super long line for food. And then the delivery option is just icing on the cake! I can smell the nachos now...
Speaking of things that have changed because of the pandemic, if you keep scrolling you can check out 16 things we now do differently thanks to the COVID pandemic.
16 Things That We Now Do Differently Thanks to the Pandemic
When our world experienced COVID, everything changed and we've got the facts to prove it. According to the New York Times and a study done by Vision Direct, here are 16 things that we are doing differently today as a result of the pandemic.