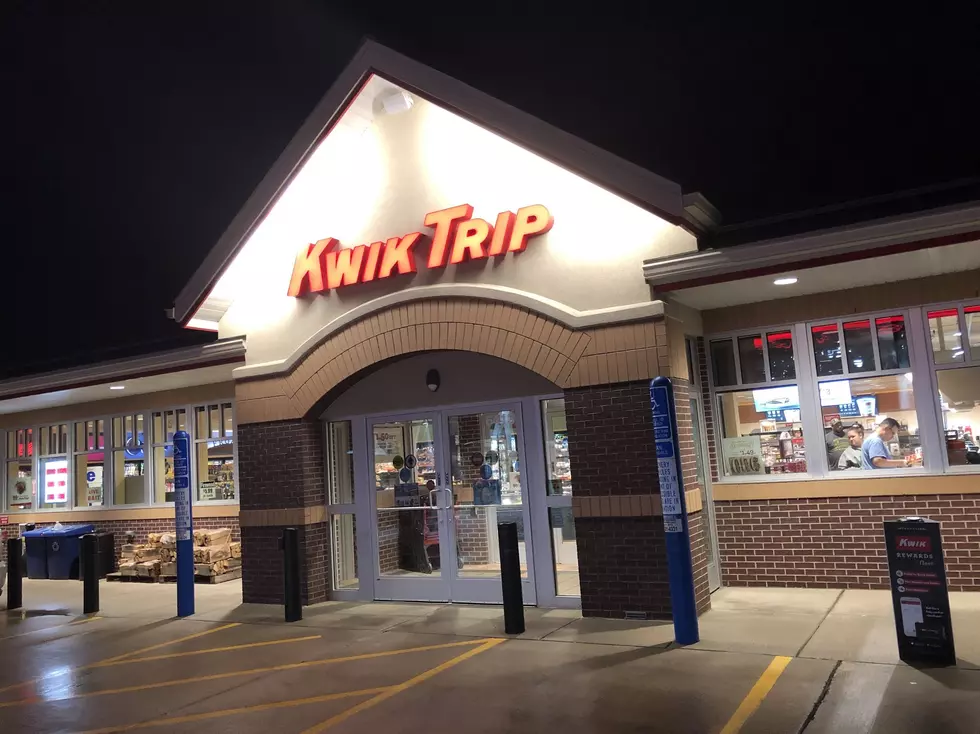 Newest Kwik Trip Store in Rochester is Open 24/7 Starting Thursday
CREDIT: James Rabe - TSM
New Kwik Trip store in Rochester, Minnesota is opening on Thursday!
We've basically been waiting the entire COVID pandemic for this news.  The NEW Kwik Trip store in Northeast Rochester is almost finished and will be opening its doors at 2170 Wheelock Dr. NE at 5 am on Thursday, July 29th, 2021.
If you missed the news back in 2019, you can get the full story here.  To sum it up, the Kwik Trip location that is just off of Circle Drive by Century High School was too small so a rebuild was in the works for a new store that included more square footage in the floorplan.
The location at 2335 26th St NE will be closing its doors at 6 pm on Wednesday, July 28th, and the new store will open at 5 am on Thursday, July 29th.  The new store will be open 24 hours.
Do you remember when there used to be a walking bridge across Broadway?
It might be hard to believe, but there was a time when there weren't any Kwik Trips in Rochester.  IKR?!  Where did people buy their milk and bananas?  We even had a walking bridge at one point that went over South Broadway.  See it for yourself below and other spots in town that have changed quite a bit through the years.
Wow! Check out how Rochester has changed throughout the years in these Google photos.
As we are soaring down Hwy 52, it is hard to imagine what life was like in our town before the Target store was built where it is today. Or the house that you live in now, at one point in town, that wasn't there. In fact, Rochester has grown so fast throughout the years, most of our houses weren't even around 50 years ago! Don't believe me? Look through these photos to get a glimpse of what Rochester was like years ago.
Did you hear about the teddy bear that visited all of the Kwik Trips in Minnesota?
Talk about a road trip!  If you missed it, a teddy bear that danced around and has a goal of bringing smiles to people everywhere, went on a road trip to bring smiles to every single Kwik Trip store in Minnesota.  He even stopped at the Rochester store that is closing on Wednesday.  He took a bunch of selfies and you can enjoy those below.
Yammy Bear Visits all of the Kwik Trips in Minnesota
On Thursday, April 15th, 2021 Yammy Bear set off to put a smile on people's faces at every single Kwik Trip in Minnesota. If you were wondering how many that is, that is a total of 187 KwikTrip locations and in 107 cities throughout the state.
The goal was to spread positivity and to put a smile the people's faces while spreading some love, showing kindness, and bring the spirit of compassion to all communities who has been affected by Covid-19.
Listen to Jessica Williams weekdays from 6 am until 10 am on the Y-105FM Early Morning Show with James & Jessica.
Top spots in Rochester with amazing customer service!
Not sure if this is a priority for you but the majority of people like to see a little bit of R-E-S-P-E-C-T when they are buying things from a business. It could be ordering food at a restaurant, buying clothes at a store, or where you are filling up your gas tank for your car. Any place you spend money should have stellar customer service. If you've had a run of bad customer service lately, try going to one of these places in Rochester that were recommended by hundreds of people in town.