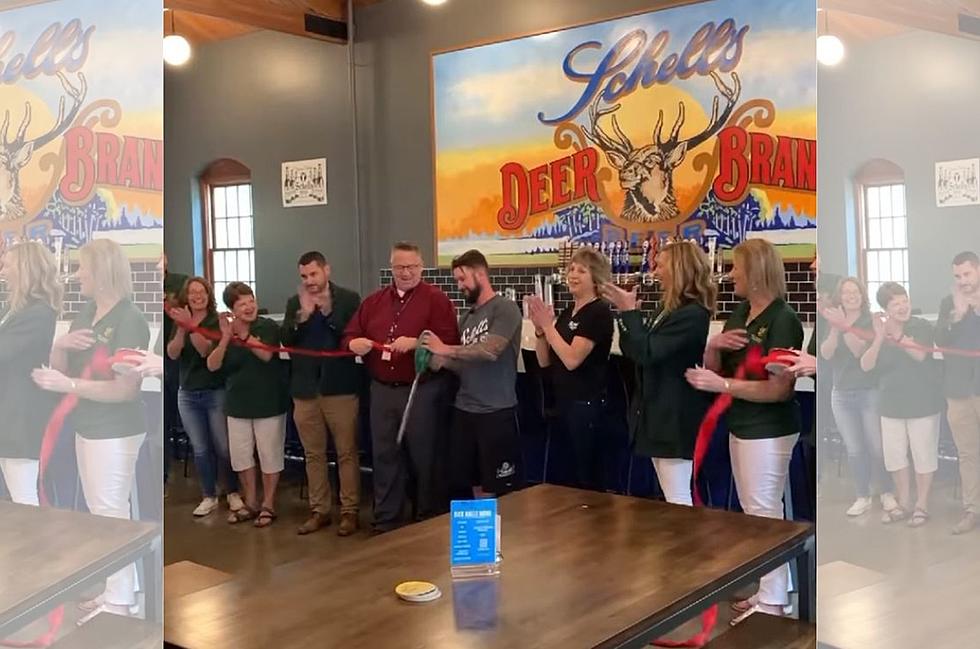 One of Minnesota's Newest Taprooms is Part of Our Oldest Brewery
Schell's Brewery via Facebook
Just because it's the oldest brewery in Minnesota and the second oldest in the entire country doesn't mean they're not cool. They just opened up one of Minnesota's newest taprooms! Schell's Brewery in New Ulm, Minnesota is the oldest brewery in the state, but they're also home to the brand new Bier Halle (which is German for beer hall).
My husband and I visited the Schell's Brewery last summer. We got to sit outside because it was a really nice day. We already knew the beer would be good but the brewery itself and the surrounding area was amazing. Sadly we were there about 11 months too early because the Bier Halle just opened earlier this month.
The ribbon-cutting ceremony for the Bier Halle was posted on Schell's Facebook page on June 11th, so about 2 and a half weeks ago. On their website, you'll see that they serve tons of different beers, both Schell's and Grain Belt (since Schell's owns Grain Belt now).
The Bier Halle is open every day. Their hours are Sunday through Wednesday noon - 5 PM, Thursday noon - 7 PM, and Friday and Saturday 11 AM - 8 PM. They also allow you to bring in outside food because I'm fairly certain they don't sell food at the Bier Halle. But they do remind everyone on their website to make sure you bring everything you may need including napkins, utensils, salt, pepper, etc.
And if you're a real beer lover, you'll love this: a Minnesota home with a brewery! Keep scrolling for pictures.
DREAM HOUSE: Perfect Minnesota Home For Sale Features Brewery and Ice Rink