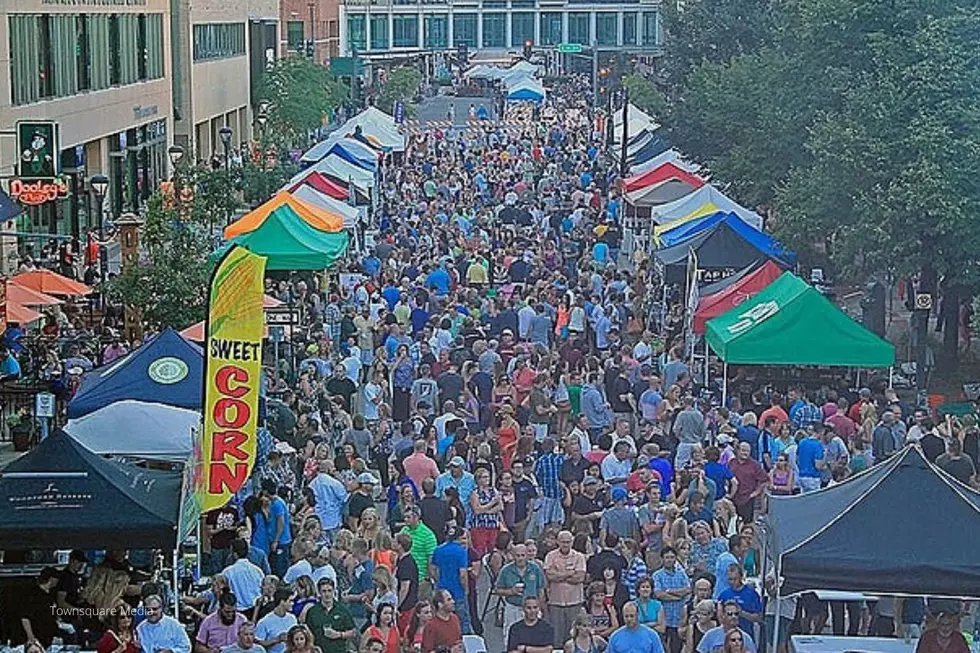 New Addition to Thursdays Downtown, What You Need to Know
Townsquare Media
Thursdays Downtown is back in downtown Rochester, Minnesota starting Thursday, June 16th! I'm very excited, Thursdays Downtown (formerly known as Thursdays on First) is one of my favorite parts of Rochester in the summer. While there are going to be the usual events and activities, there's going to be something new for 2022.
Thursdays Downtown 2022
Just like past years of Thursdays Downtown, there will be tons of food vendors and drink vendors to enjoy during your lunch break, after work with friends, or for dinner. There will also be plenty of things to buy from local vendors. And there will also be lots of live performances to take in while you're there. I've got a full schedule of all the performers, when they'll be performing, and which stage they'll be performing at. One of the bands that will be performing was actually on a national TV competition recently!
What's New at Thursdays Downtown 2022?
There's something new coming to this year's Thursdays Downtown and it's called the Family Area. The Family Area will be on the east side of the Peace Plaza and each week there will be different family-friendly activities for you and your kids to enjoy! If you head over to the first Thursdays Downtown of the summer, so Thursday, June 16th, there will be an LED gaming wall, face painting, balloon animals, and more, according to Katie Adelman with the Rochester Downtown Alliance.
Your kids are going to absolutely love this new Family Area, so plan at least one outing to Thursdays Downtown this summer to check it out!
Keep scrolling for other fun summer events coming up in the area.
Listen to the Get Up & Go Morning Show w/ Dunken & Carly On-Demand below, with the 106.9 KROC app, and on the following podcasting services:
Apple | Google | Spotify
The Ultimate 2022 Summer-Fun Guide For Southeast Minnesota
You and the family are sure to be searching for plenty of fun events that will get you outside and enjoying the Minnesota summer sun!
Below you will find The Ultimate 2022 Summer-Fun Guide for Southeast Minnesota! All of the biggest events that our area has to offer. If we missed one, let us know on
our app today!