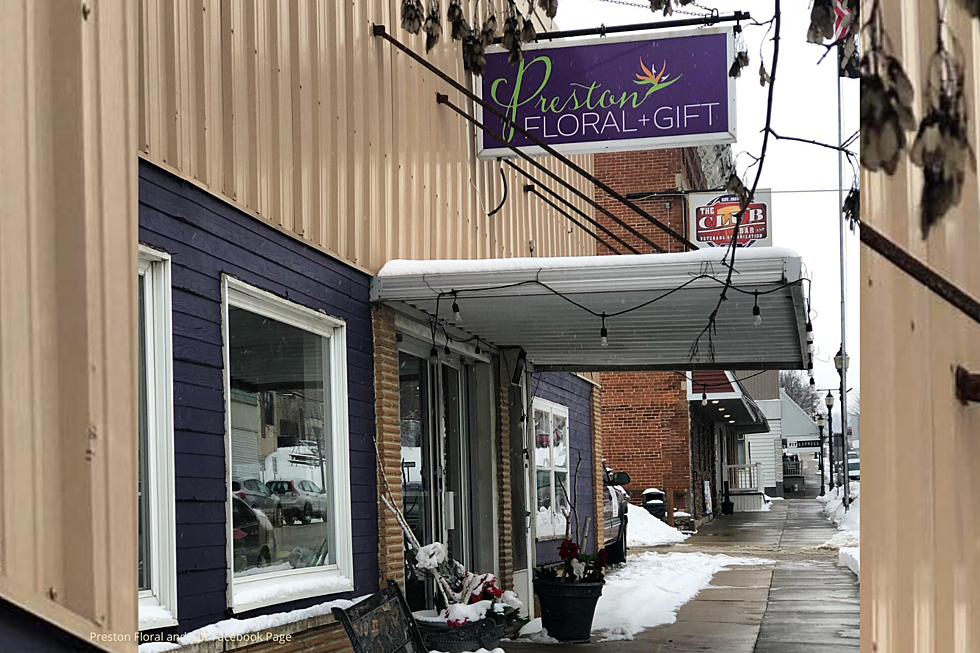 Southeast Minnesota Business Says "Thank you" for a Random Act of Kindness
Preston Floral and Gift Facebook Page
We've heard all about "Minnesota Nice", and it can be a hard thing to try to explain to someone.  One of the best ways to explain it though is by seeing it in action.  A business in Preston, MN was the recipient of some "Minnesota Nice" recently and they shared their thanks to the random stranger on social media.
THANK YOU, THANK YOU, THANK YOU to the kind and generous person who plowed our sidewalks this morning!! 🙏🏻🙏🏻 What a nice surprise to show up at work and it was already cleaned off! Thank you to whoever took the time and did this gesture for us! 👉🏼 you rock!! - Preston Floral and Gift Facebook Page
Shoveling a sidewalk or driveway might seem like a simple thing but for many, it means the world.
Just a few weeks ago I was driving home after being gone for 12 hours.  I had work, the kids had about a million things going on that night and my husband was out of town for work.  This was also a week where it snowed a few inches every day so there were quite a few inches on my driveway just sitting there collecting more snow.
I came home that night, just exhausted, but knew that I'd need to get out and shovel or attempt to start the snowblower when I got home.  As I pulled into our neighborhood though and finally got to our driveway, I saw that a stranger showed some kindness to me too.  It was one of the best things for this momma that was just plain tired.