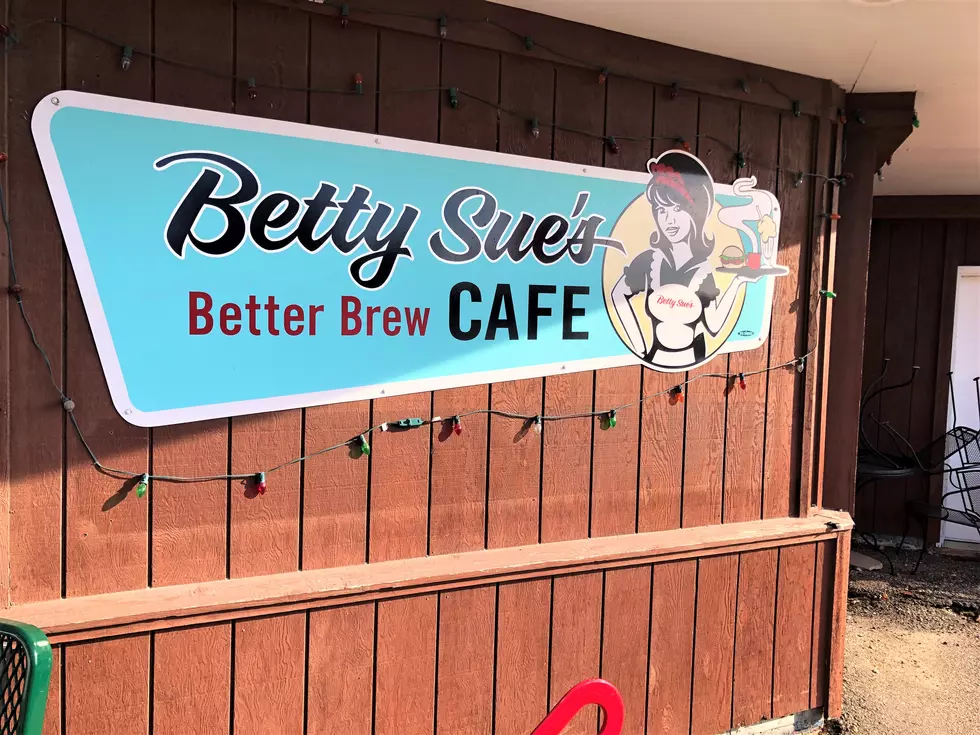 The SE MN Breakfast Tour – The Betty Sue Breakfast Review!
Since it opened as Betty Sue's Better Brew Cafe, Pine Island, MN in 2017, I've been meaning to eat here. I figure anyplace that grew from a coffee shop will have great coffee and all the rest will fall in line. Well, let's find out how right or wrong I was.
A bright Saturday morning around 9:30, I arrived and met my friends Courtney and Nathan (see them below). We had to wait a bit which is always a good sign. As people would leave, they'd say, "Table for two, sorry..." which started a nice chat you won't find in bigger cities.
We found a table, sat down, ordered, and here's the truth as I know it.
I had the Mexican Skillet. Very much like you'd expect a Mexican Omelet to taste, lots of flavor, ground beef was good, tho a small portion of meat woulda been OK with me. I'm probably in the minority on this opinion. I LOVE that it arrived looking like a surprised face. CAUTION: Check the heat of the salsa...I'm so used to "MN Hot" that I didn't test it first, and it has some heat.
My friend Courtney had the Veggie Skillet...with a side of crisp bacon (to sprinkle on top).  lol. She said it was really good.
Nathan had the everything omelet (the most popular omelet) according to Bridget, our amazing waitress. He started with the coffee cake, reviewed as, "YUM!"
The James Rabe Coffee Review: No cream, no sugar needed. A real coffee shop offering, so I had an Americano and it was superb. Also had their regular coffee and made the mistake of adding cream. No need. Super good.
BREAKFAST TRIVIA - Our waitress, Bridget Kennedy is daughter to the owners, is studying to be a dental tech, and has never had...The Bridget Special!
OVERALL - Eat here. You will NOT be sorry.
Closed Sunday and Monday. See Betty Sue's Better Brew Cafe hours here.
Enter your number to get our free mobile app
Listen to James Rabe 6a to 9a on Y-105 FM