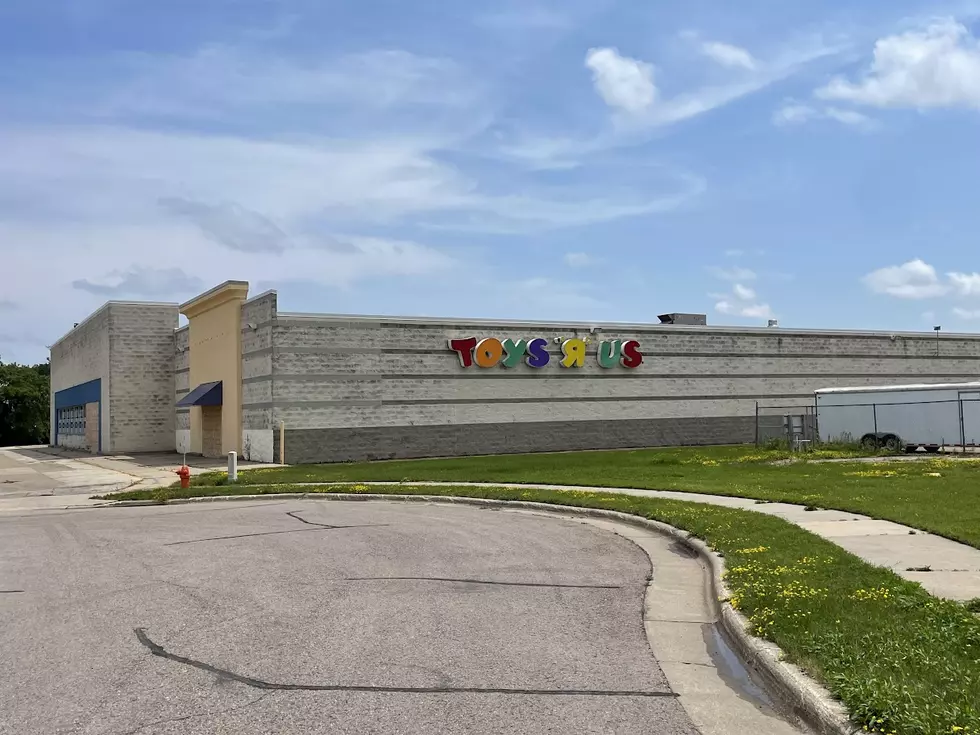 We Now Know What's Going In the Old Toys R Us Site in Rochester
Curt St. John/Townsquare Media-Rochester/Preston
It's been vacant for nearly four years but we now know which business is going in at the former Toys R Us site in Rochester.
There have been a LOT of changes in the business community here in southeast Minnesota over the past two years since we've all been dealing with the pandemic. Some changes were even happening BEFORE the pandemic, as was the case with some big-box retailers.
Like in 2019, when Shopko went out of business and closed all its stores, including two here in Rochester. Or a year earlier, in 2018, when the Rochester Toys R Us closed its location along Highway-14 as its corporate parent company filed for bankruptcy.
But now, over four years later, we now know what's going into that space. (Selfishly, I'd always hoped a Total Wine location might open there, seeing as I love their stores and the closest location is likely in Eagan.) But according to Jeff Kiger at the Post Bulletin, a new store called Med Central Outlet is opening up shop in that space.
The new location is the first for Med Central Outlet + Transport, which has already been selling used high-end office equipment online. Its new location on Apache Lane in Rochester is open by appointment right now, though Kiger noted that it will open for monthly sales, as well. Here's how their website explains their business:
MedCentral Outlet + Transport is THE place to find high-quality, best-in-class used office furniture and accessories, whether you're looking to stock your office or you're ready to upgrade your existing furniture...
Their first sale at the new location where Toys R Us used to be is tentatively set for July 16th, 2022, though Kiger noted that the date is tentative. He also noted the business intends to donate a portion of its proceeds to charity, as well.
Toys R Us is one of those brands that (even though some pop-up locations opened during the holidays last year) many of us still wish were open. Keep scrolling to check out a lot more stores that have gone out of business and closed-- but that we wish were still around!
Listen to Curt St. John in the Morning
Weekdays from 6 to 10 a.m. on Quick Country 96.5
15 Iconic Retail Stores That Don't Exist Anymore (But We Totally Miss Shopping At)