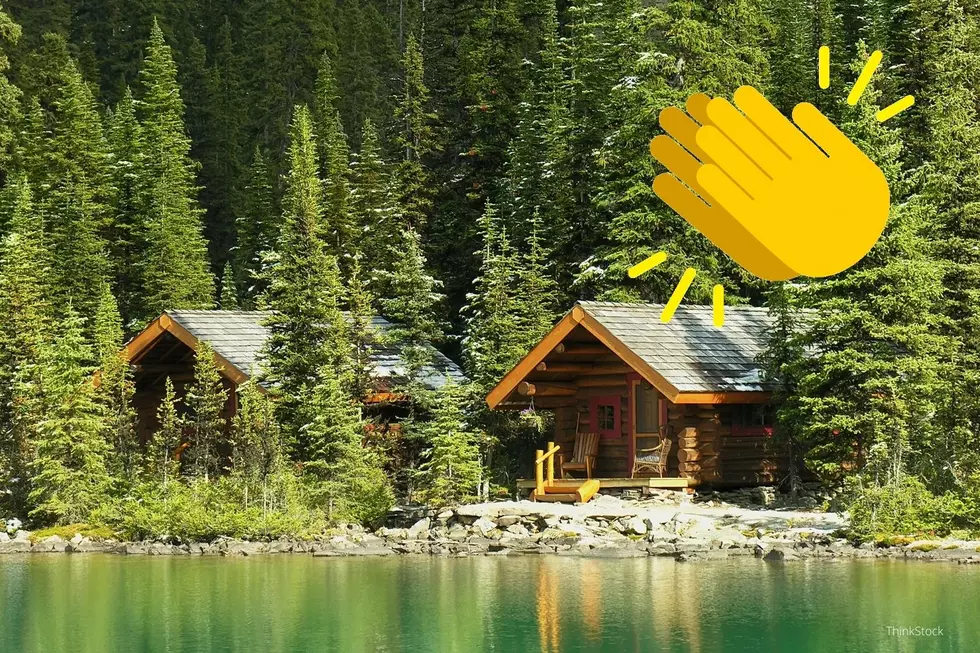 Minnesota On List Of Top 10 Affordable Towns For Outdoor Enthusiasts
ThinkStock/Canva
If you love hiking, being surrounded by the pine tall trees, and soaking up all that nature offers, one of your dreams might be to live right there in the woods.  Unfortunately, since home prices have risen dramatically, that dream setting is not exactly affordable for the normal person who is living on a budget.  Realtor.com saw that and went on a search to find places all over the United States that nature lovers would love and still be able to afford.  And based on their research, it looks like a few places on the top 10 list landed in Minnesota, Iowa, Illinois, and Wisconsin!
Love the Outdoors? Here's the Top 10 Most Affordable Places to Live According to Realtor.com
If you love throwing on your Patagonia shirt and grabbing your backpacking gear for a hike, you'd probably love living in Aspen or even Colorado Springs. Unfortunately, the price of housing in those outdoor paradises have increased quite a bit and nature lovers aren't able to make the move to their dream home.
Realtor.com
did a survey recently though and found 10 of the top spots that outdoor lovers can actually afford. They looked at the following criteria as they found the best cities for outdoor lovers:
median listing prices in cities and counties
bike-friendliness ratings from the League of American Bicyclists
number of outdoors-related businesses per household
within a four-hour drive of a national park
Way to go Duluth!  What other towns in Minnesota do you think should have made the list?
What other towns in Minnesota do you think would be the perfect spot for outdoor enthusiasts to live?  I know the criteria Realtor.com used was to be near a national park, but in Minnesota, we don't have many of those.  Take that criteria off the table and let me know over on my Facebook page - Jessica On The Radio - what other towns would be perfect on this list?
Welcome to your next road trip!  It's a Minnesota Bucket List with the Top 50 places and things to visit.
Pack up the car because it is time for a road trip all over the state of Minnesota!  If you are looking for a great Minnesota adventure but aren't sure where to start, this list of the top 50 places to visit is the perfect solution for you!
It's a Minnesota Bucket List! 50 Things You Must Do and See in Minnesota
The land of 10,000 lakes has so many amazing places to visit and explore! Scroll through this Minnesota Bucket List of 50 places and things to do and see how many you've crossed off the list.
Were there any new places on the Minnesota Bucket List that you've never heard about and now are planning on visiting?
I had zero clue that the Minneapolis Institute of Art was FREE!  That looks interesting but I think I'd rather go visit Paisley Park.  Seeing where Prince, a Minnesota legend, made his musical magic happen is on my "Must-See" list!  He was a phenomenal artist that was proud to call Minnesota home.
Golf at 8 Courses in Southeast Minnesota for Just $99
Check out these myths that people in other states believe about Minnesota!
They will make you laugh, especially the one that thought we all live in igloos.  Scroll through if you need a laugh today.
Myths People in Other States Believe About Minnesota
When you tell someone that lives in another state that you are from Minnesota, have you ever been asked a weird question? Like, "Can you ever get a tan there?". That is one of the many myths that seem to be rolling around in the minds of people from other states. Some of the myths below are actually just shocking.