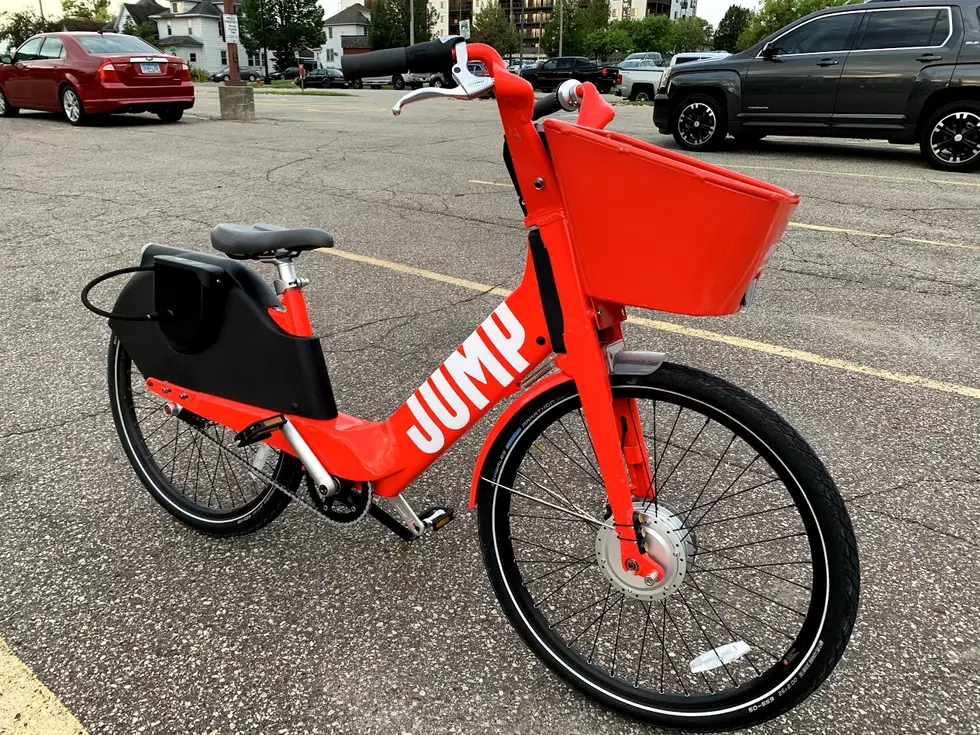 Yes, You Can Now Jump on Those Red 'Jump' Bikes in Rochester
CSJ-TSM/Rochester
Enter your number to get our mobile branded app
Have you seen those red bikes that say 'Jump' on them around Rochester? Well, yeah, now you can jump right on one and take it for a ride.
I first saw one of these intriguing red bikes sitting in the parking lot outside the Townsquare Media Communications Complex off 2nd Avenue in Rochester when I got into work early Tuesday morning.
The story said that the Jump brand had originally been owned by Uber, and the only way to rent one was to use the Uber app. Now, though, they've been bought by Lime, and you can access them just as you would one of those Lime scooters. (You hover your phone's camera over the special code and it automatically opens either Lime app or a page on your phone's browser that allows you to start the rental process. The Jump bikes show up in red, while the Lime scooter locations are green.)
The story noted that our fair city of Rochester is only the fourth U.S. city in which these red Jump bikes are now available. (You can also rent them in Denver, Seattle and Washington, D.C.) KIMT-TV said Lime originally had only 5 bikes available when they first hit the streets of the Med City in mid-August, but that plans were to have as many as 25 available soon after that, with plans to add 25 more if demand is great enough.
KEEP READING: Check out these totally awesome '80s toys